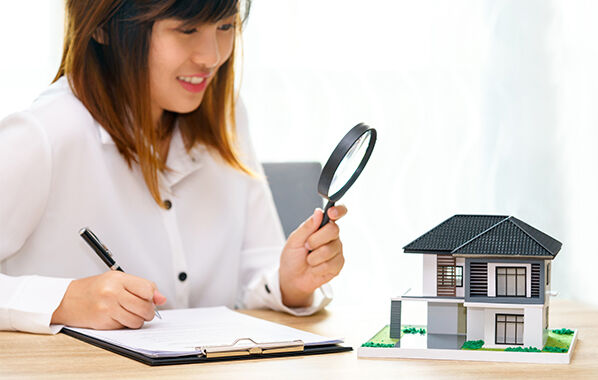 So you've found a home or investment property that grabs your attention. Your first impressions were good; now it's time to take a closer look and run the ruler over it inside and out.
A DIY home inspection can help you decide if you want to take things further and invest in a professional inspection. No list will ever cover everything, but this should provide a good starting point that tackles many of the major issues.
INSIDE
Liveability – is it 'you'?
Space – You wouldn't be there unless there were the right number of bedrooms, but what about areas for relaxing and entertaining? Is there enough built-in storage or room to add your own? Is there the space or flexibility to accommodate future needs such as a growing family?
Do-up-ability – If your plan is to renovate, consider how much work and cost this will involve. Is it just a matter of painting, and replacing wallpaper, curtains or carpet? Or will you upgrade the kitchen and bathroom or make any structural changes. Factor this in to any offer price.
Warm, dry and healthy
Insulation – Take a peek under the house and up through the manhole to see the quality and condition of any floor and ceiling insulation. Ask if the walls are insulated.
Dryness – Take a deep breath; a damp house will usually smell that way. The presence of a home ventilation system can be a big tick. Look out for signs of leaks, such as water marks and stains on ceilings, and darkened areas of mould on paintwork.
Heating – What are the main heating sources, such as heat pumps or wood burners? Check their age and condition, their location within the home and whether they are adequate for the size of the property.
Utilities
Electricals – In older homes the wiring may need replacing. If sockets, switches or the fuse box look dated consider getting an electrician in for a professional view. Look room-by-room for power points: are there enough where they're needed?
Plumbing – Test the water pressure by running taps in the kitchen, laundry and bathroom and see how well the water drains. Look out for any rust or leaks in pipes in these rooms or outside. Test the hot water and take a look at the hot water unit; ask how recently it was serviced.
Gas – If there is a gas connection, make sure the supply is working properly: does the flame stay strong if you turn on several outlets?
OUTSIDE
Overall appearance – Step back and look at the general condition of the building, including paintwork, brick work or cladding. Note the orientation and which rooms and outdoor areas will see the most sun. Make sure garages, sheds, decking and fences are in good shape and meet your needs.
Foundations – These literally underpin your biggest investment, so they must be solid. But – apart from looking for signs like uneven floors or cracked walls, and peeking under the floor for missing or rotting piles – this is really a job for the professionals, who can thoroughly check the soundness of piles, foundation walls and connections, and ground stability.
Roof and guttering – Check that the roof is even and in good condition, without signs of rusting iron or damaged tiles. Ensure guttering is level and secure, along with downpipes and drainage.
Garden – How well is it geared for outdoor enjoyment, including sunshine, shade and privacy? How much maintenance is needed and, if you're a keen gardener, what potential is there for further planting or landscaping?
Spas and pools – These are a sought-after extra for some buyers; others may dread the cleaning and maintenance. Make sure pool structures are in good shape, along with heating and filter systems. Have they been well maintained?
If the property ticks the important boxes and you're still keen, it's time to call in the professionals. An expert, independent inspector can evaluate the property more thoroughly. Armed with this knowledge – along with market research and what your lawyer gleans from paperwork such as the LIM and certificate of title – you'll be ready to make an offer that reflects a thorough understanding of the property and what you may need to spend on it over the short- and longer-term.