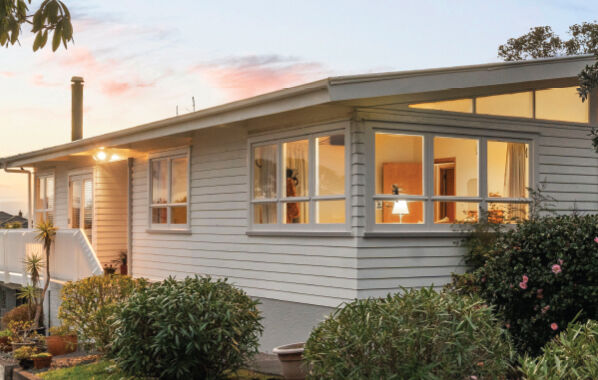 Perhaps one of the New Zealand's greatest talking points, residential property is an industry under the microscope, and recent policy changes to the Residential Tenancies Act aimed at supporting tenants have been charged with easing the social burden of rising house prices.
"Whilst the Act will achieve some positive things for tenants, there are likely to be unintended consequences that arise," Bindi Norwell, chief executive of the Real Estate Institute of New Zealand (REINZ) says.
Controversial changes
Two changes have proven to be most controversial; ending the landlord's right to issue a 90-day 'no-cause' termination, and automatically rolling fixed-term tenancies over to a periodic term unless agreed prior.
In the case of ending the 'no-cause' termination period, Ms Norwell says there were already provisions under the old Act in place to protect tenants that believe a 'no-cause' termination has been given unjustly.
"Landlords that misuse this provision have been ordered to pay damages of up to $4,000, and our recommendation to the Government was for higher exemplary damages for landlords that abuse the 'no-cause' termination clause."
The benefit of this would have been three-fold, Ms Norwell explains; it would be more affordable to implement, it would require less education to understand and it would not add further to the significant current backlog of Tenancy Tribunal cases.
Interestingly, a recent REINZ survey showed tenants also had concerns about removing the 90-day 'no-cause' termination provision.
On the subject of fixed-term tenancies, Ms Norwell says that allowing these to automatically convert to periodic agreements could also affect areas with strong student populations like Auckland, Hamilton, Wellington, Christchurch and Dunedin.
"Once the new school year has started, a tenant could give notice to vacate and the landlord will have missed the student market for the coming year," Ms Norwell explains.
"The tenant's desire for security of tenure needs to be carefully balanced against a landlord's need to manage business assets," she says.
Mood of the market
Between 4 February and 21 February 2020, the REINZ surveyed 2,890 landlords and tenants across New Zealand.
Some 71 percent of the landlords/investors surveyed did not agree with the changes, while a mere 21 percent agreed and just over seven percent were unsure.
From a tenant perspective, more than 60 percent agreed with the proposal, yet more than a quarter disagreed with the changes.
Ms Norwell says the survey found 46 percent of property owners said it was likely or highly likely they would sell their rental property if the right to issue a 90-day 'no-cause' termination notice was removed.
"Given there is already a shortage of rental stock across the country, the survey data is problematic," Ms Norwell says.
"Responses indicate we'll likely see a reduction in the pool of properties available, and that will have an effect on rental pricing, pushing it upward," she continues.
But, broadly speaking, Ms Norwell says there are some positive changes contained within the new Bill.
Banning landlords from seeking rental bids, limiting the number of rent increases to once a year and making properties safer and more liveable by allowing tenants to make minor changes like baby-proofing has the potential help tenants feel more comfortable in their rented accommodation.
Further reforms intended to offer greater support to victims were also detailed in a Supplementary Order Paper (SOP).
Some of these included allowing the victims of family violence to end a tenancy with two days' notice, and an exception which allows landlords and property managers to terminate tenancies with two weeks' notice if a tenant becomes physically abusive.
Social impact
"Tenants with anything other than an excellent rental history may now find it more difficult to secure a rental property, given how hard it will be for the landlord to remove a problem tenant," Ms Norwell says.
New Zealand's landlords provide an important social service to some 600,000 Kiwi households that rent their homes; however, Ms Norwell says that she now expects to see a more risk-adverse approach creep into the tenant selection process from both property managers and property owners.
"It's extremely important that tenants' rights and their interests are protected, however the Residential Tenancies Act Amendment Bill 2020 has, in our opinion, gone too far the other way."
"There needs to be more balance in terms of protecting tenants and owners, and because of that our advice now, more than ever is that rental property owners should consider using a property management professional that's up-to-date with the current requirements and can assist to resolve issues in a timely manner should they unfortunately arise," Ms Norwell says.
The Residential Tenancies Amendment Bill 2020 became law on 12 August, replacing a number of previous stipulations in the Residential Tenancies Act 1986.