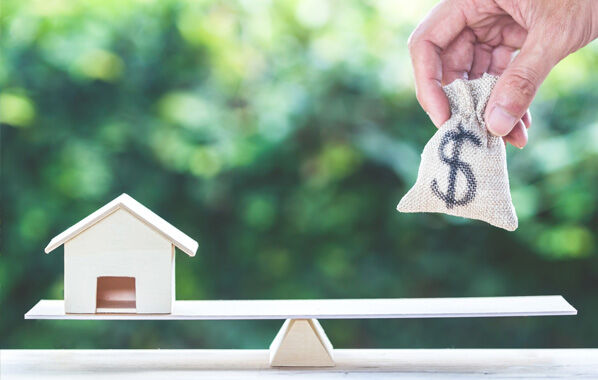 The planned removal of tax advantages for losses on investment property will put a renewed emphasis on investing profitably. The good news is that, with data pointing to a rise in rents and yields, the arithmetic for landlords is improving.
We've crunched the numbers to identify "sweet spots" where Kiwi landlords can earn enough rent to cover the mortgage repayments for a residential investment property.
Based on localised data from QV.co.nz*, we worked out the required repayments on a home loan to buy the median-priced property in each location. We then checked if the local median rental income would cover the repayments.
The numbers stack up positively across much of New Zealand, particularly in inexpensive provincial centres which come with the added advantage of requiring a more manageable deposit.
"The national map is dotted with locations where market fundamentals have created a sweet spot favouring investment in rental properties," says Bayleys' national residential manager Daniel Coulson. "Affordable areas feature heavily but, even beyond the centres where the investment story is compelling market-wide, there are still pockets where the arithmetic stacks up with a little research."
In Auckland, affordability remains an issue in many areas after years of soaring prices. But investment sweet spots are still to be found in the CBD apartment market and affordable pockets of South Auckland. With home values holding steady while rents rise, the sweetness looks set to infuse other suburbs.
But some of the most compelling opportunities lie beyond the super city, with North and South Island provincial centres and parts of Wellington and Christchurch to the fore.
In Gore, whose homes are among the nation's most affordable with a median value of $228,000, a 30 percent investor deposit means stumping up with $68,400. The town's median weekly rental income of $250 will then cover your weekly mortgage costs of $176, with nearly $75 to spare.
Investing is also rewarding down the road in Invercargill (median value: $233,500), where rental income of $240 will deliver a healthy surplus after the $180 loan repayments are made.
It's a similar story in Whanganui, where the $300 a week forked out by tenants will more than take care of the borrowing costs on the $266,000 median home, leaving landlords with almost another $100 to put towards maintenance, repairs or additional repayments.
Gisborne landlords also find themselves with $100 after tenants pay the weekly borrowing costs of $240 for a $312,000 home.
In the heart of Blenheim, you'll have almost $70 to play with once you've paid the weekly mortgage bill of $301 on a $390,000 rental.
In New Plymouth the surplus is around $30, regardless of whether you're investing in the central city (median value: $380,000) or outer suburbs ($462,000) – though you'll need a bigger deposit to buy in the latter.
The investment climate is also favourable in sunny Hawke's Bay. In Napier, rent of $405 comfortably takes care of the $362 borrowing costs on a $470,000 home. It's still covered with the $350 you'll earn from a $442,000 rental in Hastings.
In other centres, it's a closer-run thing. A centrally-located dwelling in Whangarei, worth $452,000, will cost you $348 a week in borrowing costs – just covered by the median rent of $350.
Things are not so clear-cut in some traditional bastions of student rentals.
In Palmerston North, landlords in central areas (median value: $366,000) will need to top up the rent they receive. But rentals in Takaro, Cloverlea and Milson ($387,000) generate an after-mortgage surplus of almost $80.
Big price rises in central Dunedin have helped skew the equation away from investors there. But in the city's University and Maori Hill areas (median value: $621,000) the $479 loan repayments are covered almost exactly, while in South Dunedin/St Kilda ($305,000) weekly rent payments deliver one of the biggest surpluses in the country, just under $150 once the mortgage bill is paid.
Similarly in Hamilton, where in the Hamilton East/University rental stronghold rents fall just short of covering the mortgage on a $533,000 home. Yet in Fairfield and Fairview Downs ($461,000) and Dinsdale South and Frankton ($433,000) they'll cover weekly borrowing costs with some $60 to spare.
With research, investors in Tauranga will find localised sweet spots such as central Tauranga and Greerton where a lower purchase price means tenants will comfortably service your loan.
In Christchurch, where rents are rising solidly amid stable purchase prices, most suburbs achieve sweet-spot status – nowhere more so than Aranui, Bromley and Bexley, which have seen immense change since the 2010-11 earthquakes. Here, an affordable investment in the median dwelling worth $316,000 will return $370 in rent, almost $125 more than you'll need to pay the mortgage.
Sustained price rises have tilted the market towards other buyer types in parts of Wellington, but it still has investment sweet spots including city-fringe Te Aro and Mount Cook. The region's most profitable rentals are in inexpensive areas such as Wainuiomata, Totara Park, Porirua East and Waitangirua – all of which deliver a surplus of $100 beyond the mortgage.
Perhaps the country's ultimate sweet spot, though, is central Wellington's apartment-rich Lambton area. With a rental worth $417,000 earning $495, landlords here can pocket $174 a week after the mortgage is paid.
*Based on localised median E-valuer estimates of property prices and median rents. Repayments were calculated using the mortgage calculator at Sorted.org.nz, assuming a 30 percent deposit, a 30-year home loan term and an initial two-year fixed interest rate of 4 percent.