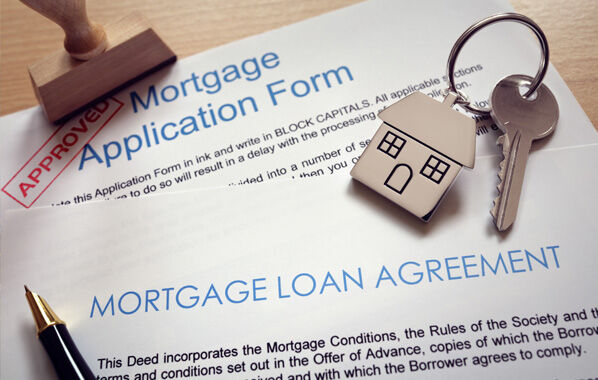 Bayleys property reporter Katharina Charles talks to John Bolton, Chief Executive at mortgage brokerage peer-to-peer lender and advisory firm Squirrel about what you need to know and how you can maximise your chances of securing the finance to buy your dream home.
Designed to provide an indication of creditworthiness, a credit score is a number between zero and 1,000 that tells a financial institution how likely you are to keep up with your loan repayments.
"Many New Zealanders don't often think about their credit scores, and if they do, see them as a simple assessment of loans and any defaults," John says.
"However, in 2012 a system called Comprehensive Credit Reporting (CCR) was introduced, giving the bureaus which rate our credit performance greater access to information about personal expenditure.
"The aim of the game is to provide a more balanced view of the individual's credit history.
"Prior to 2012, credit reporting only extended to previous credit enquiries and default notices, but for the past seven years, CCR has allowed credit bureaus access to personal information pertaining to accounts like credit cards, loans, utilities and telecommunications," he adds.
This information is collected from seven data points including the electoral roll; account information such as balances and repayment history; debt collections; benefit applications; court records; third tier lending applications such as payday lenders; and credit search history.
"With so much more information available to these credit bureaus, CCR has meant that ongoing financial behaviour is now a key consideration when assessing creditworthiness.
"CCR can reward consumers with better credit scores but can equally have a negative impact on borrowers who do not manage their finances," John says.
This personal credit information can also influence what interest rate an individual is offered by their institution, which is known as 'risk-based pricing'.
Would-be mortgagors with an attractive application and a positive credit history are deemed 'low-risk' and can be eligible for the best interest rates – which can make quite a difference in monthly mortgage repayments.
According to consumer credit bureau Centrix, the majority of New Zealanders with a credit rating have a score between 650 and 768 which is considered average.
With a score like this, the individual is most likely eligible for standard credit cards, loans and other offers, however take it up a notch to an 'excellent' score of 845 or above, and the Centrix says you should be in the running for the very best interest rate offers and services.
If you're reading this story with heart palpitations, don't despair John says, by improving financial behaviour today, your credit rating stands to benefit.
"Missed payments and arrears including fines will rapidly drop your credit score and limit your access to credit so it is important to keep up to date with all outgoing and scheduled payments," he adds.
Other important considerations which can help to improve your personal credit score include active observation; ensuring events such as identity theft or negative behaviour in linked accounts (with a spouse or flatmate) is identified and remedied as early as possible.
For consumers, the space is evolving, with recent changes to the Credit Reporting Privacy Code 2004 occurring in three stages this year, aimed at strengthening the rights of Kiwis to access their information.
"As of October 1, consumers are able to have loans priced upfront by referring to their credit scores without an enquiry impacting on a credit score," John says.
"For consumers, this is great news - it allows borrowers more power to compare offers and we hope that it will increase competition across the market between lenders," he adds.