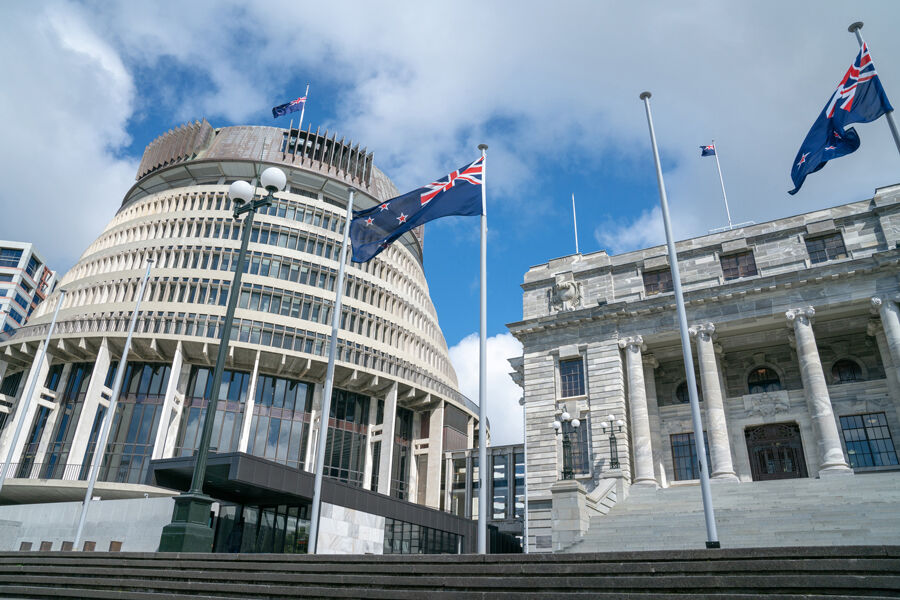 Bombarded by numbers and forecasts, the average homeowner is wading through a sea of information as they search for clarity during this time of economic uncertainty, and this focus on the short term can propel bad decisions, warns independent economist Tony Alexander.
"This downturn is unique and bad," says economist Tony Alexander.
"However, efforts by the government and the Reserve Bank are massive, and pundits trying to scare you with their prognostications are probably failing to sufficiently take those counter-balancing forces against the virus' effect into account."
New Zealand's 'rock-star economy', buoyed by key sectors tourism and international education will be irrevocably impacted by the effects of the COVID-19 global pandemic and ensuing lockdown periods.
While grim projections for our Gross Domestic Product (GDP) are worrisome, Tony explains many factors distinguish this recession from previous downturns; including the absence of high debt growth, high interest rates and high exchange rates which adversely affected the primary sector and stretched the recovery process.
For our national housing market, which pre-COVID-19 was enjoying a strong period in which the Real Estate Institute of New Zealand (REINZ) reported five consecutive months of price growth year-on-year following stable prices in the preceding two years, Tony encourages homeowners to focus on the big picture and avoid getting caught up in volatile short-term bursts of ecstasy and agony.
He says that property market headwinds include the loss of jobs, job security, stalling migration, reduced retirement wealth and lending constraints, with rising unemployment the most significant factor likely to impede growth.
"Absence of income means the inability to raise a deposit, get a mortgage, and perhaps even continue to keep the house one already owns," he explains.
"However, the people who do lose their jobs will find a level of effort to reposition them elsewhere of a magnitude not seen before, thanks to Government and Reserve Bank intervention."
"Low debt servicing costs also heavily mitigate the pressure to sell a house or not buy one generated by employment uncertainty. As the light at the end of that job uncertainty tunnel starts appearing, the low mortgage rates will give the housing market upward impetus which will be sustained."
For landlords, Tony says that the rents freeze and no eviction for non-payment period extension from 14 to 60 days in the wake of COVID-19 disruption will serve as a reminder that there is a social responsibility to tenants.
"Some will sell, feeling a hint of Government bias, encouraged also by this year's removal of ring-fencing and the planned extension of no-cause termination periods."
While Government and Reserve Bank support such as the six-month mortgage deferral will delay the pain some people feel as a result of the deep recession, Tony expects these homeowners will face higher repayments owing to the extra debt once the deferral period ends and that some may be forced to sell.
Yet as some forced sales are inevitable in any downturn, factors such as record-low interest rates, the removal of loan-to-value (LVR) restrictions by the Reserve Bank, a housing shortage exacerbated by limited construction, higher long-term net migration spurred by New Zealand's preferable reputation as a 'safe haven', support measures and an estimated $10 billion not spent on overseas travel and entertainment also have a significant bearing on the prosperity of the property market.
Emphasising the push-pull mechanisms at work across the economy, Tony says that the Government is throwing everything it has at the crisis and that near-term the May 14 Budget is likely to contain a lot more spending focussed on job creation in as short a period as possible.
Where price declines of around 10 percent year-on-year have been anticipated by some residential property market hawkers, Tony explains that historically, periods of price decline are rare and short-lived, stating that "opportunities to buy in a weak market, don't last long."