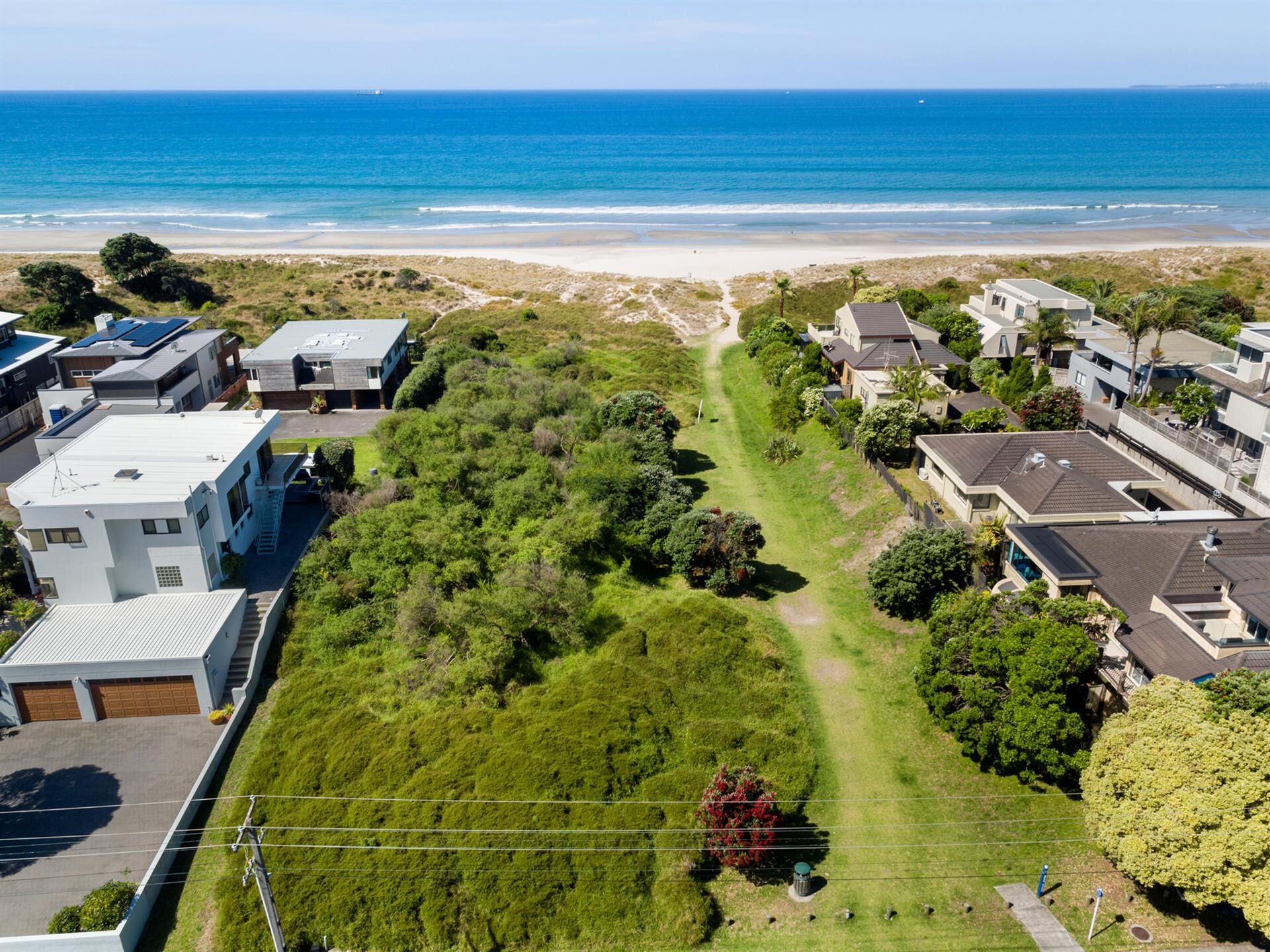 The 1,583 square metre block of land at 313 Oceanbeach Road is one of only two sections along the beach which have no homes on them. The plot sits alongside a council-maintained grass and sand walkway which links the road with the beach.
The bush and scrub-covered land has been owned by a Mount Maunganui family for 50 years. The owners purchased the site with the intention of building their 'retirement' home.
Now, the section is being marketed for sale at auction on February 20 through Bayleys Mount Maunganui. Salespeople Janelle Ganley and Kay Ganley said the sheer size of the landholding meant that it would most likely be bought and subdivided..
"However, there is of course the possibility that it will be bought to accommodate one grand dwelling," Janelle Ganley said. "It is one of the last two bare land sites remaining in Oceanbeach Road.
"The predominantly flat site was cleared back in the 1970 in preparation for building work to begin, but then the owners had a family, and decided to stay where they were for the following decades. Since then the vegetation has pretty much reverted back to its native state."
The land has a Tauranga City Council rating valuation of $4.1 million, however Ms Ganley believed that because the bare section was one of only two undeveloped beachfront properties left along the strip, that it would achieve a much higher sale price.
In November a one-bedroom Kiwiana-style bach on 826 square metres of land just a few hundred metres away on Oceanbeach Road sold pre-auction for a confidential sum. Like the 313 Oceanbeach Road site, it had also been owned by the same family for 50 years.