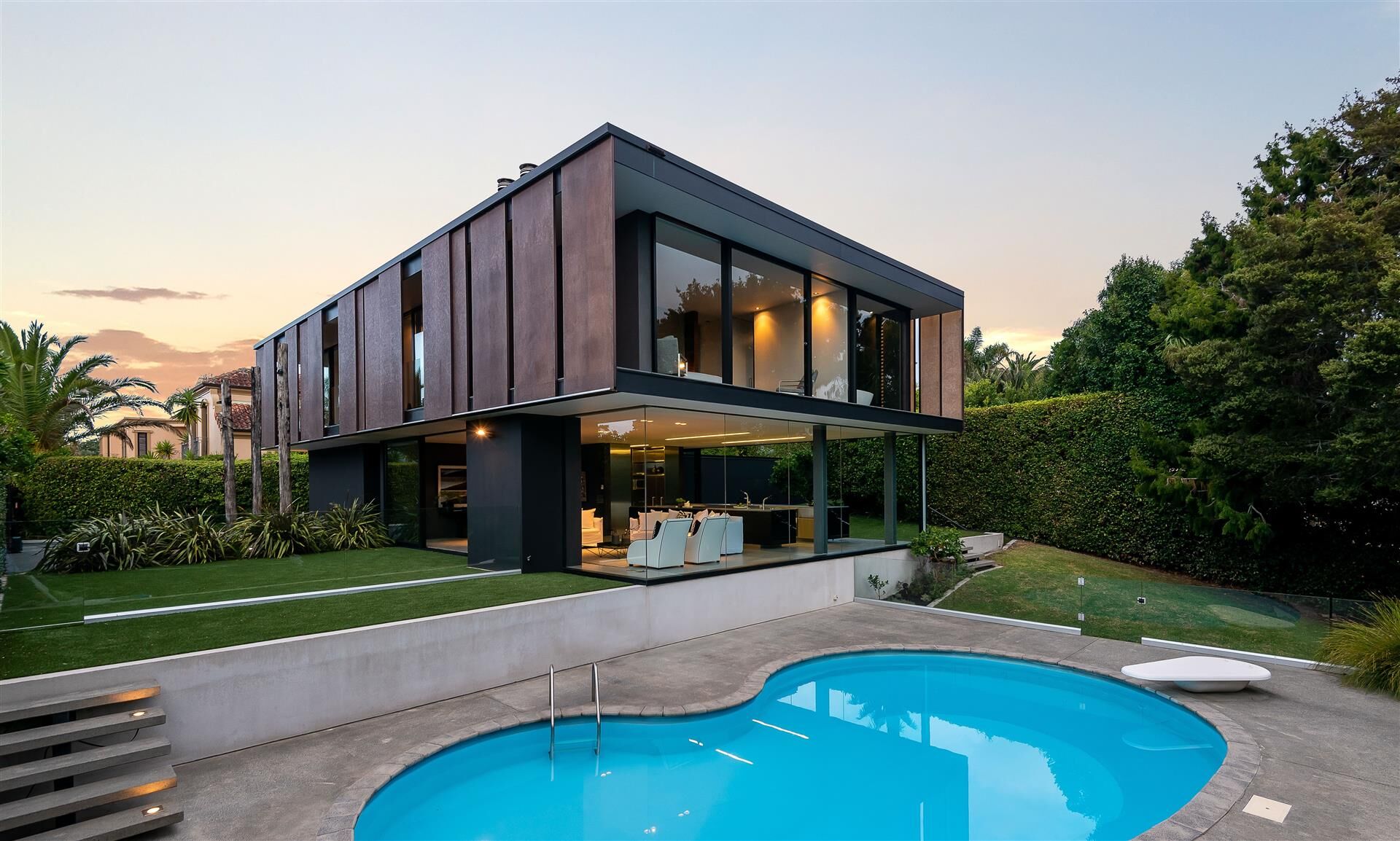 Likely to be your biggest asset and a nest-egg for retirement, the ultimate resale value of your home is a key consideration that is best explored at the initial time of purchase. Bayleys property reporter Katharina Charles investigates how key growth areas contribute to an optimal resale value.
Whilst previously the home was primarily considered a haven, more Kiwis are looking to their property as equal parts home and hard-working asset.
Yet our city is changing, with approximately $29 billion forecast spending on transformational infrastructure projects designed to produce new roads and amenities, modern living choices are evolving too; evidenced by the popularity of apartment and townhouse developments.
So just how does one make a smart property purchase today, that will still show value to buyers in 10 years or more?
Housing developments
Offering modern housing alternatives to satisfy a growing urban population, the development of new residential neighbourhoods across Auckland has been swift and prolific to keep pace with the some 84 percent population increase since 1990.
Purchasing a brand-new home in an emerging area offers many benefits, not least of which is that homeowners are the first to reside in a contemporary residence built to the latest building standards of warmth and efficiency.
New homes are also subject to mandatory warranties which since November 2004 have applied to all building contracts, ensuring issues including weathertightness and structural defects will be repaired for up to 10 years.
Buying a new home off-the-plans also offers a degree of flexibility as homeowners are able to alter floorplans, concepts and fittings prior to construction in order to personalise the space and transform it into a dream home.
Associated infrastructure
Across Auckland new residential housing subdivisions have created communities and dictated the progression of surrounding development.
Hobsonville Point in Auckland's west has become one of New Zealand's largest new communities while Stonefields south east of the city centre has encouraged commercial prosperity in neighbouring Mt Wellington, thought to be one of New Zealand's strongest local economies.
One of the benefits of these new subdivisions is the value gained from an emerging area where extensive infrastructure projects will add value to the land.
Take both Unsworth Heights and Fairview Heights in Auckland's north east; in the year-ending January 2000 the average sale price of a property in these subdivisions was around $240,000 – just past Auckland's $230,000 average.
Fast-forward to 2020 and the local construction of retail, office space, new schools, medical facilities, and incredible roading improvements including State Highway One to Warkworth and State Highway 18 to Waitakere.
Benefitting from this substantial investment into the area, the average home in these communities sold for $1.1 million, some 26 percent higher when compared with the Auckland average of $875,000.
Preferable zoning
At the centre of the debate around Auckland's housing affordability, the Auckland Council announced its Auckland Unitary Plan (AUP), a growth strategy achievable through rezoning portions of land, would become 'Operative in Part' (AUP OP) in November 2016.
These changes have supported the creation of new urban areas which are characterised by boundaries, height allowances and density rules.
Changes under the AUP OP have paved the way for a new generation of homeowners to measure value, for example, the flexibility offered by the 'Mixed Housing Urban' zone permits greater density and construction of houses up to three stories.
Purchasing a property with a view for resale n this zone could offer future growth options such as subdividing the property, or on-selling the land to a developer who may pay a premium for the perceived preferable zoning.
Similarly, character or heritage homes located within the 'Single House' zone provide value for homeowners seeking a standalone property with the assurance that future development will not alter the DNA of the existing community.
Given that value is subjective and often in the eye of the beholder, it is always advisable to seek professional advice as to your options when it comes to purchasing property, be it old or new.
However, as planned infrastructure and new construction shapes the future of our region, it would appear that when considering the ultimate saleability of your biggest asset, the improvement of public spaces, municipal developments such as schooling, roading and hospitals as well as employment opportunities are key factors which increasingly hold influence over resale value in the evolving residential market place.