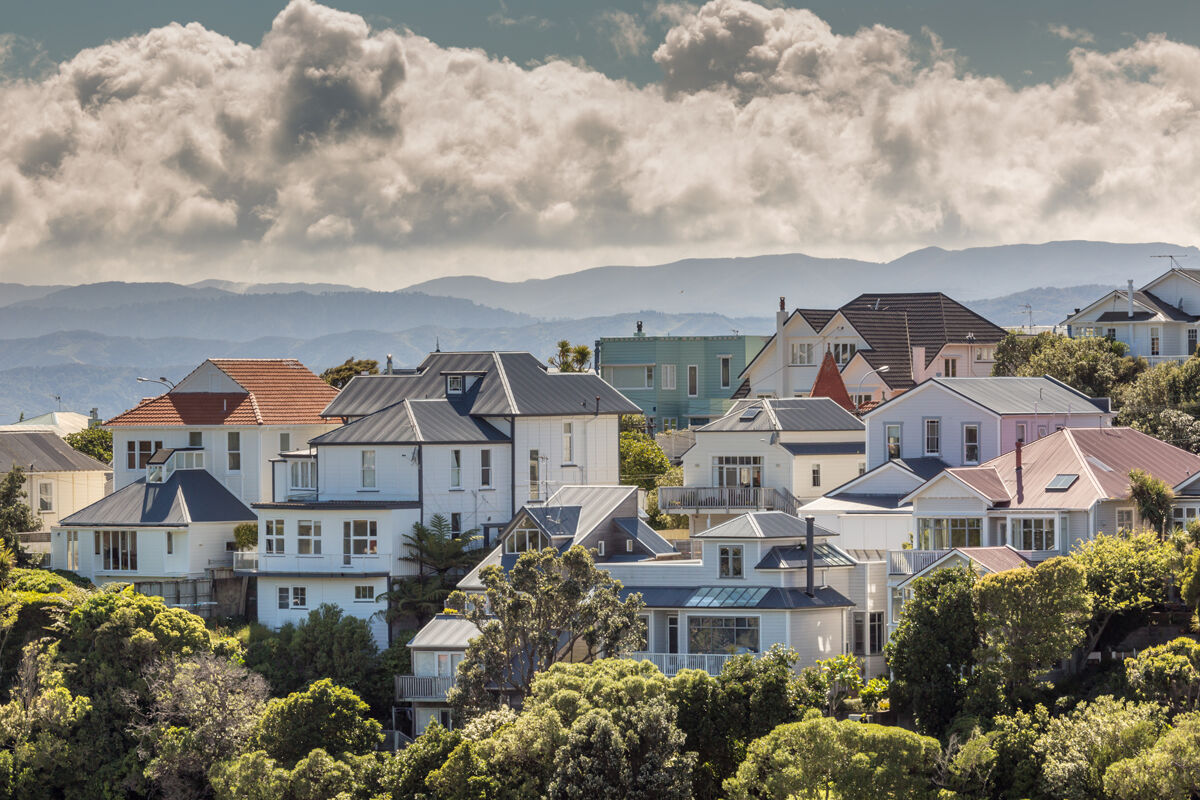 Tagged the most personally indebted nation in the OECD, Kiwi households are increasingly relying on borrowed money to keep pace with rapidly rising house prices and upward tracking inflation.
Concerns over our ballooning personal debt spurred a government review in 2018 which has resulted in recent tweaks to the Credit Contracts and Consumer Finance Act (CCCFA), requiring banks and other lenders to undertake a closer assessment of would-be borrowers' financial behaviour.
However, the legislation has been criticised as being too prescriptive, and policy that sought to protect vulnerable borrowers from predatory 'pay day' lenders has resulted in complex application processes, undue stringency and added compliance for an already stretched financial sector.
THE LEGISLATION
Designed to ensure Kiwis don't become trapped by debt and associated penalties, the new CCCFA includes detailed regulations setting out how and when a loan may be suitable, and ways to assess whether the borrower can afford repayments.
New record-keeping requirements, responsible lending parameters and onerous due diligence tasks have been criticised by those across the industry as demanding an almost forensic approach to borrowers' incomes and expenditure, with significant penalties in place for management found breaching their duties.
When assessing a borrowers' suitability for a loan, under new legislation lenders must ensure there is 'a reasonable surplus' after deducting a borrowers' expenses from their income.
However, the CCCFA provides little to no guidance about the specific buffer required, leaving lenders to make their own assessments about a borrower's financial position.
Ambiguity has allowed fear to creep in the side door of the mortgage lending space, with lenders admitting in a recent survey by independent economist Tony Alexander, they would rather decline loan applications than be penalised for undertaking work incorrectly.
Anecdotal evidence from this survey painted a worrying picture, with one advisor sharing of an Auckland-based client having to prove the bungy jump paid for during a holiday to Queenstown was a one-off expense.
THE EFFECTS
While the current level of residential sales activity is sitting around pre-pandemic levels, it is trending down, with new legislation having a disproportionate impact on various buyer demographics.
First home buyers, retirees and those with unsecured income are feeling the effects with new lending figures showing a sharp fall in the value of new mortgage applications.
Sweeping media attention detailing stories similar to the bungy jump above, and a backlog for credit controllers has led some borrowers to exit the market altogether, with the expectation their loan applications will be immediately declined.
While it may be too early to call its effects on the wider market performance given typical volatility during the recent holiday months, rising mortgage lending rates, coupled with the CCCFA legislation have seen observers surprised at the impact on the housing market, which noted a 2.6 percent dip according to the Real Estate Institute of New Zealand's (REINZ) House Price Index (HPI).
While this is likely to impact the riskier end of the market – affecting those with higher loan-to-value ratio lending, banks are also flagging concern about the impact on builders and development firms.
Rapidly rising construction costs, supply shortages and a lack of skilled labour have pushed the price of new-build properties up significantly, making it difficult for firms to deliver on fixed-price contracts, and banks have reported a reticence to lend on these properties to highly indebted first-home buyer types.
Where new housing supply is set to support the affordable end of the market, new CCCFA legislation has muddied the waters, adding obstacles for the very buyer group most in need of a helping hand.
THE FUTURE
A slew of consumer complaints and high-profile difficulties with the tightened legislation have seen Commerce and Consumer Affairs Minister David Clark undertake an investigation by the Council of Financial Regulators to determine just how much change the CCCFA has brought to banks' lending practices.
Where data from credit reporting agency Centrix showed the number of approved home loans dropped nearly a quarter after the CCCFA came into effect, observers expect rules will be relaxed in the coming months to ensure lending rules are not causing ongoing hardship.
It's an interesting turnaround that mirrors the example set by Australia, which has announced its government is now seeking to ease tightened responsible lending rules which have been deemed to impose unnecessary barriers to the flow of credit for households.
While Kiwi lenders are proceeding with caution until greater clarity is received, there is an expectation that the current halt on low-deposit lending will ease in the coming months and for the national housing market, the factors supporting growth prevail.
Strong employment prospects and a robust labour market with accelerating wage growth are helping Kiwis to feel more confident about their financial prospects, while bank stress testing (circa seven percent) have prepared buyers for rising mortgage lending rates, and when banks iron out the kinks of the CCCFA legislation, we expect a welcome air of stability to settle over the residential marketplace.