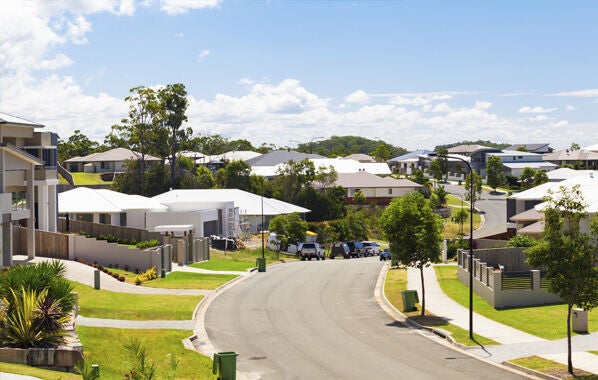 Come September 1 every year, our inboxes overflow with spring greetings of the real estate variety, reminding us that it certainly tis' the season… For a spring sale.
For the last 10 years, Auckland has been a property market under pressure; with legislative, regulatory and council zoning changes all tasked with better managing our regional housing market's growth.
With so much change across the landscape, Bayleys property reporter Katharina Charles asks, do long held beliefs, like that of spring as the most fruitful time to sell, still ring true?
"The spring months bring about an undeniable improvement in real estate activity," says Vanessa Taylor, spokesperson at realestate.co.nz.
"For the majority of the year, we have about one million unique visitors to our website, which increases by 10 percent to average around 1.1 million over spring and summer.
"The DNA of Auckland's property market may have experienced a transformation thanks to expansion and regulation, but our information clearly shows the warmer weather continues to trigger a spike in listing activity."
According to data from realestate.co.nz, an average of 11,549 new listings were recorded last year across the months of September, October and November. This number, up a significant 42 percent when compared with new listings on the website during the winter months (June, July and August).
"While 2016 and 2017 saw more modest improvements in seasonal listing activity, which we put down to the cyclical nature of the market, the over-riding trend is that new listings are highest during spring, and have been for some years," Vanessa says.
"realestate.co.nz experiences an increase in site user engagement during spring. While the winter months show around 8,000 enquiries on homes for sale in a seven day period, spring months see upward of 9,000 over the same period of time," she says.
Vanessa also notes that a spike in new listing activity on realestate.co.nz tends to share a direct correlation with sales data from the Real Estate Institute of New Zealand (REINZ).
"Generally speaking, we have noticed that there's a six to eight week lag time between trends we see at realestate.co.nz and data pertaining to concluded sales from the REINZ.
"This, meaning that some new listings in spring and summer, will show as unconditional sales from the REINZ come autumn," she adds.
It's a sentiment echoed by data from the REINZ which highlights that the autumn months (March, April and May) have recorded the highest number of unconditional sales across Auckland, when compared with other seasons, every year since 2015.
For sellers, Vanessa says, there is a distinct upward trend in asking prices come spring as vendors are more optimistic about increased market activity and the way in which greater competition has the potential to yield a higher ultimate sale price.
This, fitting with the REINZ data which has shown the highest sale prices in 2018 and 2017 were generated by unconditional sales concluded in autumn – which most likely benefitted from a spring or summer marketing campaign.
"When you think about it though, buyers and sellers are really the same person," Vanessa muses.
"While approximately 10 percent of our market are first home buyers just starting out, excluding a number of investors, the rest of the market are generally selling existing homes in order to buy elsewhere.
"In slower markets such as winter, there is a reticence by homeowners to sell homes until they have found a suitable new place to live.
"With more listings on the market during the warmer months, home owners are more likely to list their properties for sale, resulting in more choice for buyers and adding another element of competition to the already buzzing spring market," Vanessa says.