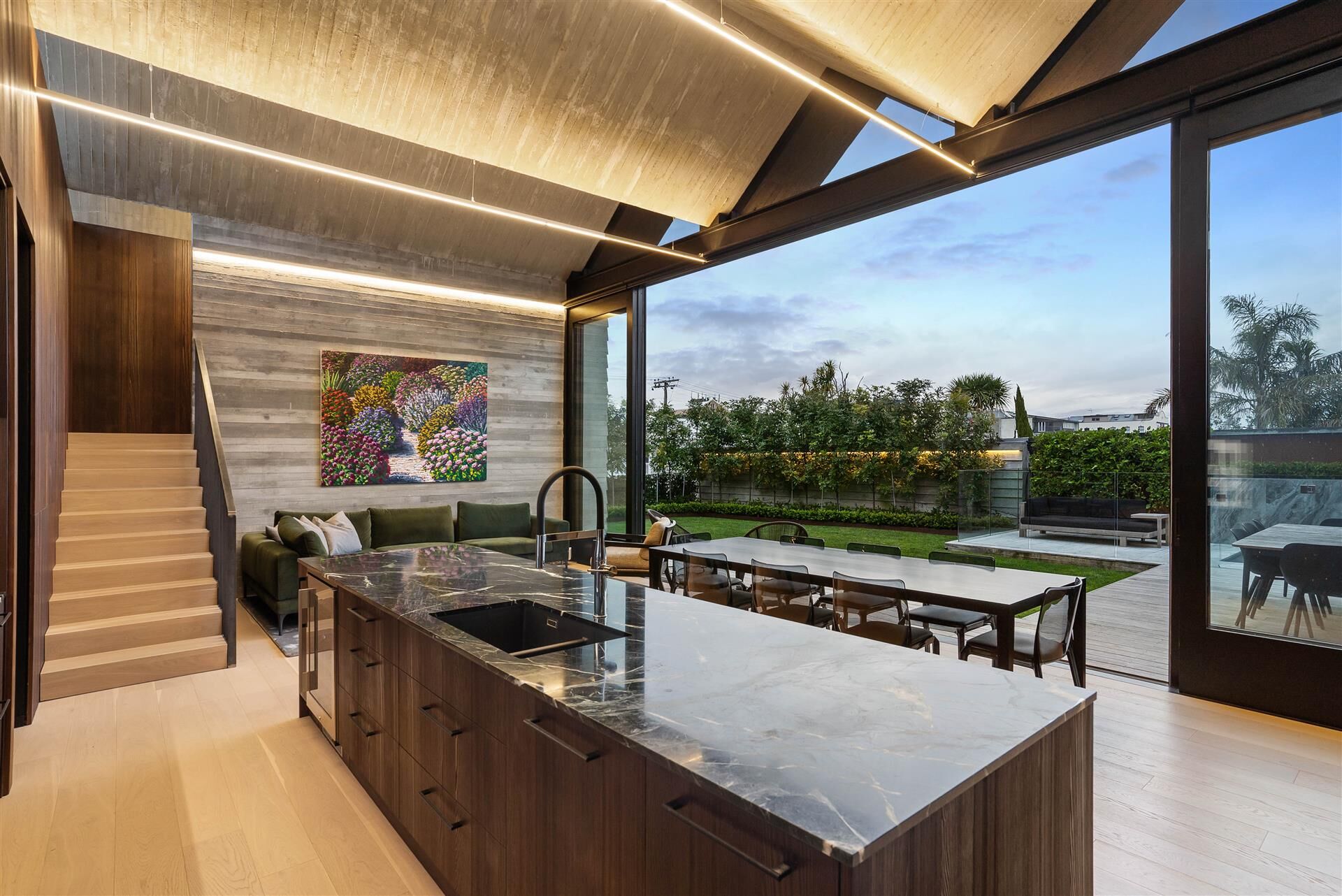 Traffic congestion, rising house prices, and the imbalance between demand for homes and actual supply have all been highly publicised critiques of New Zealand's stance on urban planning in years gone by.
However, the recently released National Policy Statement on Urban Development 2020 (NPS-UD 2020) aims to create more efficient urban environments that meet the needs of growing communities.
"The NPS provides a long-term framework for local councils to ensure cities and their growth are well-planned and carefully managed," says Leonie Freeman, chief executive of the Property Council of New Zealand.
Up, up and away
"One of the most important additions to the NPS-UD 2020 involves increasing intensification in urban areas that are in good proximity to existing or planned public transport routes," Leonie says.
Under the new NPS tier 1 councils (Auckland, Tauranga, Hamilton, Wellington and Christchurch) must increase building heights above six storeys in areas of high demand or neighbourhoods that are in walking distance from transport terminals.
This policy has been designed to reflect a heightened demand for housing and amenities in these areas.
"For the residential property market, this provides a blueprint for key growth and where we're likely to see greater intensification in the form of apartment and townhouse projects," Leonie explains.
**Parking review **
Replacing mandatory car parking requirements for new developments, the most attention-grabbing of the recent changes is the abolishment of parking provisions.
While local authorities are encouraged to manage car parking demand, tier 1, 2 (including Whangarei, Rotorua, New Plymouth, Napier, Hastings, Palmerston North, Nelson, Tasman, Queenstown and Dunedin) and 3 (all other local authorities) district plans will no longer provide for minimum car parking requirements, except accessible car parks.
Despite concerns about overcrowding on residential streets, removing the need for developers to include car parks in new developments is expected to deliver a more market-driven approach to land use.
"This has the potential to challenge the notion that with increasing public transport options, we all still need our cars, ultimately encouraging investment into areas neighbouring transport terminals," Leonie says.
"On the other hand, and with greater promises around electric vehicle availability, we may also see more value placed on residential properties with off-street parking provisions," she adds.
Certainty
"The requirement for tier 1 and tier 2 councils to develop regional Future Development Strategies (FDS) will offer transparency and flag key growth areas," Leonie says.
"By making these strategies publicly available, we (the public) will gain valuable insight into likely future investment and expected changes in neighbourhoods or regions where certain properties are located," she adds.
Greater transparency in this area has the potential to see decision-making around infrastructure integrated with further planning and funding decisions.
"While the potential for progress outlined in the NPS-UD 2020 is exciting, there are certainly winners and losers when it comes to urban planning," Leonie says.
"For example, local authorities can't focus on an entire region at once, meaning when local government agrees to a funding model for particular infrastructure works, it's generally at the expense of another."
"This creates an uneven scenario where the priority for local government spending becomes a crucial consideration for residential property owners," she adds.
Leonie says that while smart buyers already consider future growth potential, and ultimate resale value when looking to purchase residential property, she thinks we'll see this become a greater consideration in the coming years, given the value growth trajectory some property owners have enjoyed thanks to rewarding zone changes.
"As our economy continues to reel from the ongoing effects of COVID-19, the NPS-UD 2020 offers an opportunity for authorities to work together, using proposed policy changes to ensure opportunities for development benefits New Zealand's economy," Leonie says.
"If the Government is serious about building our way out of a crisis and ensuring New Zealanders a future of well-planned, fit-for-purpose infrastructure, then politicians need to come together to focus on what's best for our communities and cities."
"Such collaboration will allow the sector to move beyond the never-ending cycle of planning and into the implementation and delivery of developments that shape cities, enabling communities to thrive," Leonie says.
Most importantly, she says, the NPS-UD 2020 will mean that although there's the ability to intensify, developers will only do so if the numbers stack up, meaning that the market will dictate feasibility.
The NPS-UD 2020 replaced the National Policy Statement on Urban Development Capacity 2016 when it came into effect on 20 August 2020.
Regarded as one of the country's premier business heads, Leonie Freeman has been chief executive of the Property Council since 2018.