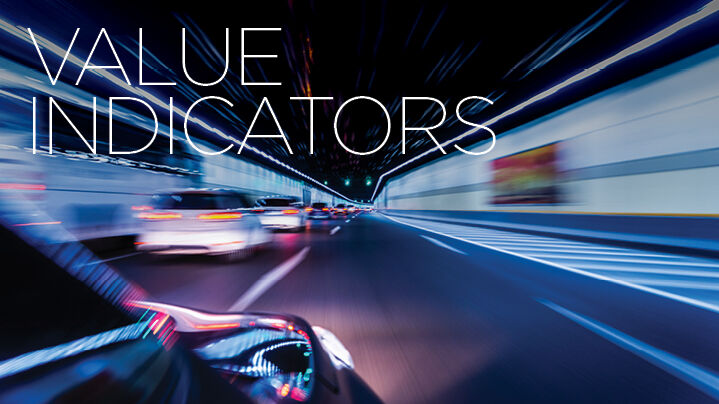 "For home buyers looking to make what is potentially the biggest purchase of their lives, it is vital to look closely at a location, its surrounding area and potential for growth," says Daniel Coulson, Bayleys general manager of residential sales.
Coulson's comment comes as Bayleys releases its top 10 growth suburbs for the 2020 year.
Bayleys research finds that the Auckland suburbs of Waimauku, New Lynn, Morningside, Onehunga and Panmure offer great potential for value gains this coming year.
These suburbs join five other regional areas across New Zealand, which are set to benefit from substantial investment into local infrastructure improving access, public transport, education and health care over the next three decades.
Mr Coulson says that following a more subdued residential market in 2019, buyers are focusing attention on suburbs where there is add-value by way of regeneration, local investment or expansion scheduled for the coming years.
"The Government is in a good position to spend on vital infrastructure, which they are doing across the country. With the spotlight on development and growth, buyers are wising up and looking long-term rather than just at what is proximate to amenities today," he says.
Of course, one can't mention high growth areas without considering the 'Golden Triangle' between Auckland, the Waikato and Bay of Plenty which has been identified as the nation's engine room for economic growth.
The top locations identified by Bayleys are:
WAIMAUKU
Light rail promises to facilitate a surge in growth across Auckland's Northwest, with the line running from the CBD to Westgate and on to Kumeu aiming to ease road congestion for the 75,000 expected new residents.
"Where Northwest areas such as Hobsonville, Whenuapai and Riverhead have experienced substantial growth in terms of new housing construction, we expect to see a shift in focus from 2020 moving further west to Waimauku," Coulson says.
Neighbouring suburbs Kumeu and Huapai, which have been tagged for intensification, have experienced sudden expansion driven by an appetite for new lifestyle housing over the last two years.
Waimauku by comparison, with minimal development and a high proportion of lifestyle blocks, holds appeal for those seeking land, space and proximity to education, employment, amenities and transport.
Where Whenuapai, Westgate and Kumeu have seen 14,000 new homes expected in the coming decade, substantial investment into local infrastructure including the 2016 completion of the NorthWest Shopping Centre and $339 million set aside by the Government to fund and support local projects, will service the surrounding community.

NEW LYNN
Benefitting from sustained investment into its local infrastructure, the new metropolitan hub of New Lynn along Auckland's western corridor offers buyers the benefit of burgeoning commercial activity which is coupled with strong community amenities and some of the most significant roading developments of recent times.
Identified at the beginning of the new millennium as a key area for urban regeneration, the $36 million New Lynn Transit-Oriented Development initiative by the Auckland Council set about improving transport, roading and public spaces to work with greater private-sector development in the area.
"More recently, completion of the $1.4 billion Waterview Tunnel as well as pedestrian and cycle connections from the city centre heading west have improved the suburb's appeal for young property owners and families seeking connection and a smart first step onto the property ladder," Coulson says.

MORNINGSIDE
Tipped for a similar growth trajectory as its upscale neighbours Ponsonby and Grey Lynn, the small suburb of Morningside which is sandwiched between Kingsland and Mount Eden looks set to reap the rewards of its city adjacent location in the years to come.
Currently an evolving mixture of character homes and industrial buildings, Morningside is perfectly positioned to gain from proximity to the developing City Rail Link, which will offer light rail services from Auckland's CBD right through to Mount Eden.
Recently benefitting from the completion of a neighbourhood hospitality hub which has attracted exciting new dining and retail opportunities into the area, the suburb secures an 85/100 from the sustainable transport advocacy website Walk Score.
Rating the location and its proximity to bus and train services, nearby parks and amenities, Walk Score said that from a residence in Morningside, most errands are able to be accomplished on foot.
"With advent of neighbourhood hubs, the necessity to be in the middle of the city has subsided, with suburbs such as Morningside emerging as a popular new option for home buyers," Coulson says.

ONEHUNGA
"Ideally situated between the Auckland Airport and CBD, residential housing in Onehunga stands to benefit from continuing investment into roading projects, light rail and upgrades to the local power grid," Coulson says.
A key residential area which has become systemically more gentrified over the last decade, Onehunga was named as one of the Auckland Council's key areas for development in its 12-year growth plan.
In 2018, the Auckland Council's development agency, Panuku Development purchased the land at the Onehunga Wharf, with a long-term plan to revitalise the wharf and surrounds as a terraced and apartment housing and entertainment precinct, which could rival downtown Auckland's Wynyard Quarter.
Other significant projects include the light rail link which will travel from the CBD to Auckland Airport, with a stop in at Onehunga Mall, as well as Transpower's plans to remove unsightly high-voltage power lines around the area's port and shoreline.

PANMURE
Some 11 kilometres south east of Auckland's CBD, Panmure benefits from a waterside position and close proximity to several of the city's highest employment areas.
Where 7,500 new homes are expected to pop up in the next 15 years across the wider area thanks to the Tāmaki Regeneration Programme, major transport projects such as the eastern busway which will link Panmure to Botany and its Rapid Transit line linking up with the Auckland Airport are set to service new residents.
"Not only adding significant connection and ease of access, but these major roading initiatives are set to contribute significantly to the local economy, drawing commercial operators to the area while creating job opportunities and employment for the community," Coulson says.

SOUTH WAIKATO, WAIKATO
With an approximate $1.2 billion investment into the Waikato region's planned infrastructure projects, South Waikato, encompassing the areas of Tirau, Putaruru and Tokoroa, are earmarked as an area to watch.
"Over the last decade these communities have been at risk of a population decline, however big-ticket projects and a comprehensive economic action plan look to be lighting up future prospects," Coulson says.
"The key here will be to attract residential development so that building demand keeps pace with supply."
Expected to create thousands of jobs over the next 10 years across the tourism, trade, construction, farming and forestry sectors, significant investment into roading projects and transport connections offer enormous potential residential growth for the region.

KAWERAU, BAY OF PLENTY
The greater Bay of Plenty area is reaping the rewards of major roading improvements which include the $455 million Tauranga Eastern Link, $45 million Maungatapu underpass and the $102 million Baypark to Bayfair link upgrade.
However, the industry-based town of Kawerau some 100 kilometres south east of Tauranga has been marked for significant investment courtesy of the Government's Provincial Growth Fund, which Infrastructure New Zealand has proposed to double from $3 billion to $6 billion in order to drive further regional development.
With a cash injection to the Kawerau Putauaki Industrial development tasked with attracting new businesses and creating more jobs to boost productivity, the Government hopes that upgrading transport and infrastructure will generate further investment into the area.

RUAPEHU DISTRICT, MANAWATU-WHANGANUI
A region which has experienced significant value rises over the last two years, the Manawatu-Whanganui region benefits from varied sector contributions to its local economy including education, dairy, technical, transport and research.
With pipeline plans such as the monster $620 million Manawatu Gorge replacement highway creating greater connectivity to the region from Wellington and the Hawke's Bay, the entire region looks set to gain significantly from improved access and greater residential interest.
Another benefactor of the Government's Provincial Growth Fund, last year saw the Sky Waka Gondola at Whakapapa ski field open with aims of boosting local tourism by 500,000 visitors every year to 2025.
"This is a significant coo for the area as it will create more jobs, opportunities and encourage private-sector development and housing improvements," Coulson says.

KILBURNIE, WELLINGTON
Just three kilometres south-east of Wellington's city centre, Kilbirnie is poised to benefit from the local council's $6.4 billion 'Let's Get Wellington Moving' transport programme which will see significant upgrades to the city's transport network over 30-years.
Construction within the next 10 years is set to include impressive improvements at the Basin Reserve and a second tunnel at Mt Victoria as well as public transport upgrades and cycleways.
"Kilbirnie is perfectly positioned to benefit from residential intensification; there are a growing number of commercial opportunities which will service the community, while improved connection to the city centre and airport will decrease traffic congestion and improve liveability," Coulson says.
MACKENZIE DISTRICT, CANTERBURY
Boasting some of the country's most spectacular natural scenery from a territory which covers Mount Cook, Twizel, Tekapo and Fairlie, the residential property landscape in the MacKenzie District has experienced change thanks to greater accommodation demands and reduced tourism seasonality.
"International guests are visiting New Zealand's most scenic areas year-round in greater numbers which has driven a call for residential development and accommodation offerings," Coulson says.
Significant subdivision developments have been made possible thanks to improved water, roading and sewerage upgrades, and properties are showing great appeal as alternative holiday homes to pricier areas Queenstown and Wanaka.