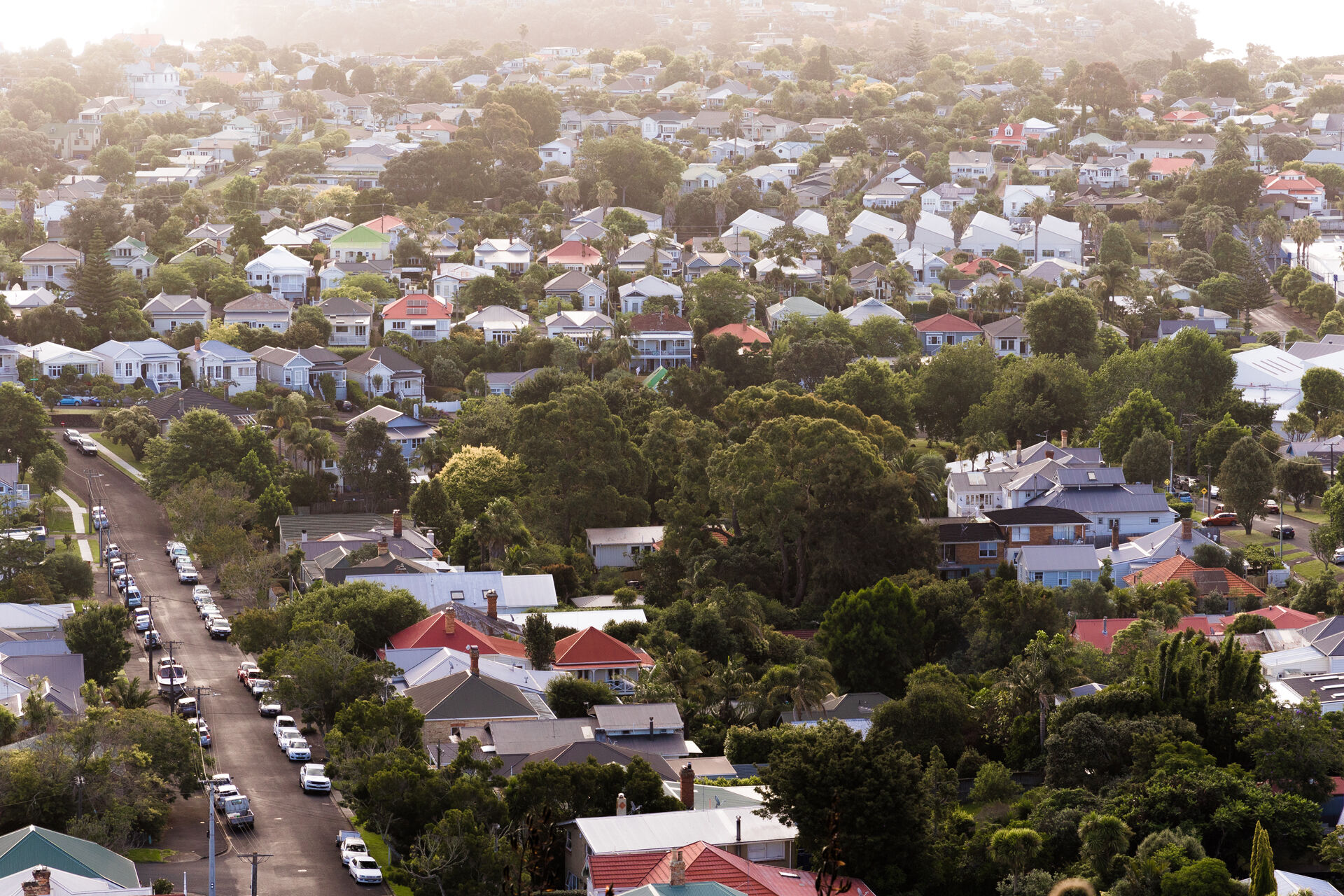 Where pandemic disruption has all but halted net migration across New Zealand's border, new research shows interest from expats remains steady, but with issues challenging the country's ability to reopen, Bayleys asks what impact this unknown commodity will have on the housing market?
More than a decade of huge net migration gains, which in 2020 alone contributed 62 percent to New Zealand's total increase in population, have put pressure on the country's housing and infrastructure investment; underpinning rising property prices and a widening deficit between supply and demand.
With the global emergence of COVID-19 prompting a halt to international travel, New Zealand experienced, for the first time in four decades, a net loss of non-citizen migrants.
"Many thought border closures would allow a relief of pressure for an overheated housing market, but it has been interesting to see global expat enquiry remain steady, while Kiwis on the ground fill the void left by migrants that would, in non-pandemic circumstances, otherwise be here," says Ankur Dakwale of Bayleys Research.
INTERNATIONAL APPETITES
In a recently released Global Buyer Survey 2021 by Bayleys' strategic partner, international property consultancy Knight Frank found pent-up demand continues to be a key factor contributing to the global housing boom, with some 39 percent of the expats surveyed noting they have purchased a home in their country of origin since the start of the pandemic.
Representing the views of 900 Knight Frank clients across 49 countries and territories, survey responses showed expats were keenest to move to be closer to family during the pandemic.
"Respondents also considered a stable political landscape, healthy economy and strong vaccination programme as key reasons to consider movement," Dakwale explains.
Another survey by employment advisory group Kea found 31 percent of recently surveyed expat Kiwis intended to return home, a quarter of those within the next two years.
This data is consistent with Bayleys' own website analytics that found of the 30 percent of new website traffic recently, 15 percent was generated from offshore from countries like Australia, United States, United Kingdom, India and Singapore.
"This level of enquiry points to the fact that while restrictions are constraining migration numbers currently, demand persists and there is potential for an influx of traffic as border restrictions ease," Dakwale says.
CURRENT CHALLENGES
As a percentage of the population, New Zealand has one of the highest citizen dispersion rates in the developed world, with current border closures exacerbating a deepening skills shortage.
Where key industries including trades and construction, healthcare, hospitality and horticulture rely on imported labour to fill the gap between demand and supply, a halt on current visa processing during the latest lockdown restrictions only serves to intensify current issues.
News that the processing of some 13,000 key residence visas in Auckland has all but halted owing to the department's limited digital capabilities is creating uncertainty for skilled workers on the ground, and those abroad waiting in the wings.
"The consistent pressure we're seeing on the immigration process and MIQ facilities could underpin pent-up demand, resulting in pressure on resources once kinks in the process are smoothed," Dakwale says.
Where Prime Minister Jacinda Ardern once noted New Zealand would not reopen its borders until after the national vaccination rollout was completed, additional pressures resulting from the dangerous Delta variant and a slow vaccination response may give the Government cause to revise its eradication strategy.
It is now likely major changes are coming for our migration policy and the way quarantine for travellers is managed, and the country may move from elimination to an acknowledgement of learning to live with the virus with a better understanding that skill shortages have a disastrous effect on our productivity and quality of life.
**IMPACT FOR HOUSING **
In the lead up to February 2020, when the virus first emerged in New Zealand, population growth was a key contributor to rising property prices.
When migration fell to record-low levels, with net gain down some 94 percent year-on-year in July 2021, fiscal policy by way of ultra-low interest rates, the Reserve Bank's (RBNZ) money printing programme and Government support measures stepped in to encourage activity.
Residential sales activity defied pundits' expectations that prices would rapidly decline in the wake of muted population growth, and now there may be light at the end of the pandemic tunnel as the Government discusses the situation under which borders might reopen.
"Some one million New Zealanders live overseas, and recent data indicates more than a quarter of those surveyed are interested in returning home sooner rather than later," Dakwale says.
"These overseas residents often return home with money in their pockets and the ability to bid up current house prices.
"House prices have persisted on an upward trajectory despite border restrictions, and I anticipate that a slow stream of skilled workers and returning expatriates will contribute to steady housing demand going forward," he adds.