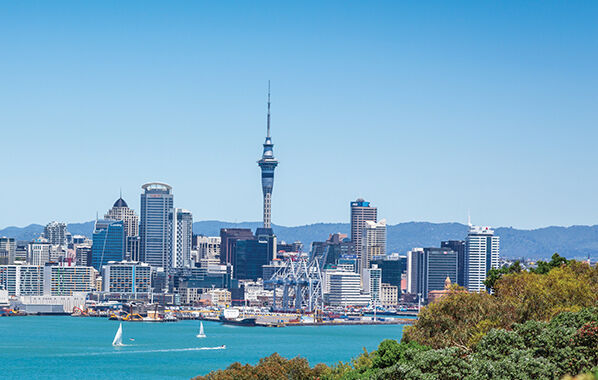 Owning a home – for most people it's near the top of the list of things to achieve in life, and for good reason. Not only does owning the property you call home provide a sense of physical and economic security, it also gives you freedom to create a living environment that reflects your personality and lifestyle, instead of the needs of your landlord.
Over recent years home ownership in New Zealand has been on the decline. Thirty years ago, 23 percent of the population rented; according to the most recent household estimates from Stats NZ, that figure has risen to 34 percent. At the turn of the new millennium, house prices started a precipitous rise, outpacing inflation and wage rises. In their wake, they left thousands of potential buyers priced out of the market.
But things are finally looking more optimistic for generation rent: house prices in some of our least affordable regions – including our largest market, in Auckland – are plateauing. In some areas they're even falling. Affordability is on the rise; home loan rates are at historic lows; government incentives are kicking in; the Reserve Bank has relaxed the loan-to-value ratio (LVR) restrictions on new mortgages; and lenders are offering special products to entice people to buy their first home.
Once the summer break is over, it will be peak season for the real estate market. Sun-kissed property seekers will crowd open homes and auction rooms, relaxed from the Christmas break and fortified by second-helpings of pav and Christmas ham. If current trends continue, around a quarter will be looking to buy a first home, which promises to make 2019 the Year of the First Home Buyer.
"All the signs point to it being a really exciting year for those looking to buy their first property," says Mike Bayley, managing director, Bayleys Real Estate. "There's an increase in affordable properties coming onto the market, interest rates are low, and with the relaxation of the LVRs, banks have been given a green light to help more people take their first step on the property ladder."
First home buyers on the rise
According to data from CoreLogic, four years ago first home buyers (FHBs) comprised 18 percent of the market. In the third quarter of 2018, that number had risen to 24 percent. Across the country, FHBs now make up the same proportion of the market as multiple property owners with a mortgage (or investors, as they're more commonly known – excluding those who buy with cash) something that's never happened before. In some regions, FHB activity is even more pronounced.
In Auckland, the proportion of FHBs in the market is the highest since early 2009, with one in four buyers purchasing a first home. In Hamilton, FHBs now outnumber investors. Even in Tauranga, where FHBs make up only 19 percent of the market, that figure is still on a par with earlier peaks in 2007 and 2013.
Nationally, the really exciting figures lie further south. Over the past 12 months, FHBs in Wellington have made up about a third of the market. In Christchurch, they've leapt to 30 percent – up from 24 percent a year earlier – and in Dunedin 25 percent of buyers are those taking on a mortgage for the first time.
So why are so many people able to take the plunge and buy their first home now? The simple answer is that a number of stars have aligned that mean homes are becoming more affordable.
Affordability
A number of different variables are used to measure affordability; and various reports are published to record affordability levels. Massey University publishes one, so does the finance website Interest.co.nz. Both agree that affordability is increasing.
Massey's September 2018 Home Affordability Report states: "This quarter has seen an improvement in national affordability as an aggregate for all regions (4.4%) … contributing to a year-on-year improvement in national affordability of 2.1 percent."
At Interest.co.nz, their September report says: "Mortgage payments are considered affordable when they take up no more than 40 percent of take-home pay." By their calculations, a young couple earning the median pay rate would need to spend 22.3 percent of their take-home pay to buy a lower quartile-priced home in New Zealand. In expensive Auckland, the same couple needs to spend 41.8 percent of their budget – slightly unaffordable, yes, but down from 46.1 percent in March 2017.
"Many areas are popular with FHBs at the moment," says Bindi Norwell, CEO at the Real Estate Institute of New Zealand (REINZ). "Rotorua, Manawatu-Wanganui, Franklin, East Auckland, Nelson, Marlborough, Tasman – these are all affordable areas that also offer jobs, good schools and great lifestyle options. Even in central Auckland, we've had a number of new apartments built, for example around Grafton, which have opened up affordable options for all first home buyers."
This growing trend of affordability is affected by several economic factors:
Rising incomes
According to Stats NZ, over the past four years, average weekly wages have risen by 15.5 percent, from $863 to $997, and average yearly household incomes have increase by 19 percent, from $88,835 to $105,719. Although this indicates that people are better off, wage growth has still been sluggish. However, with the unemployment rate sitting at 3.9 percent late last year – the lowest figure for 10 years – labour shortages are already starting to bite, especially in our major industries. This should lead to higher wage growth in future.
Low mortgage rates
The last time the Reserve Bank cut its Official Cash Rate (OCR) was on November 10, 2016. Since then, it has kept it at its record-low rate of 1.75 percent and has said it expects to "keep the OCR at this level through 2019 and into 2020". As a key influence on lending rates, this is great news for people with mortgages. Towards the end of last year, lenders started offering sub-4 percent mortgages – something not seen since the 1940s. For FHBs, while it's not prudent to assume interest rates will always remain at the same low levels, such rates are an incentive to get out into the market.
Cooling housing market
It's taken a decade but, finally, house prices have levelled out, and are falling in some areas. Nationwide, annual house-price inflation has tapered off to 4.6 percent – a far cry from the heady days of double-digit inflation just a couple of years ago.
In Auckland, the country's biggest housing market, the past year and a half has been marked by a period of house-price stability. According to figures from REINZ, in the year to October 2018, the median house price increased only marginally, up from $850,000 to $865,000. But in some suburbs, prices have dropped: down 14 percent in Franklin ($639,000), 7 percent in Manukau ($805,000) and 5 percent on the North Shore (though still not so affordable for FHBs at $1 million).
In contrast, nationally, rents are rising at a slightly higher rate: up 4.8 percent to $411 per week, from $392 in 2017. In Auckland, where house prices are static, rents have gone up by 2 percent, but in other major centres rents have increased considerably: up 6.6 percent in Tauranga, 5.8 percent in Wellington and 7 percent in Dunedin.
As rents increase, while interest rates remain low, the solution to the rent-or-buy question is changing. For many tenants, paying a mortgage of their own, rather than their landlord's, is an increasingly affordable option.
Government intervention
Although market forces are having a major impact on housing affordability and FHB activity, political schemes, incentives and grants to encourage home ownership are also having a big effect.
"In Auckland, with things like the Unitary Plan, the government's focused on improving density in central areas and releasing land, so that opens up a lot of opportunities for first home buyers – in terms of more and different types of property at more affordable levels," Norwell says.
"And the banks are trying to help FHBs get into the market too. I know that getting a deposit for many FHBs can be particularly hard – and REINZ has always been an advocate of relaxing the LVRs – but some banks are offering loans up to 95 percent of the price for those who qualify, to help them get into the market through things like KiwiBuild and the Welcome Home Loan."
KiwiBuild
At a bricks-and-mortar level, KiwiBuild promises big things. Its mission statement is "to deliver 100,000 homes for first home buyers over the next decade". So far, it's still early days. As of last November, only 12 homeowners had moved into their first homes. But a further 222 applicants had completed the pre-qualification process, and 45,981 people had registered an interest: 66 percent in Auckland; 21 percent in Wellington; 12 percent in Tauranga and Hamilton and 9 percent in Christchurch.
In total, over 3,800 new homes are in the contract or construction phases. As these new homes trickle onto the market, they'll further fuel FHB activity, and have a knock-on effect on affordability across the whole housing market.
KiwiSaver and Welcome Home Loan
For many FHBs, especially those with young families, one of the biggest hurdles to home ownership is saving a deposit. Together, withdrawals from KiwiSaver to fund a deposit for a first home plus the KiwiSaver HomeStart grant are helping many FHBs into the market.
From July 2017 to June 2018, around 32,000 people withdrew a total of more than $723 million from their KiwiSaver funds to buy a first home. That's an average of $22,541, up from $20,000 in 2017, and up 238 percent on 2015's figures.
"An increasing number of customers are taking advantage of the capital they've accumulated in KiwiSaver," says Mark Dunmore, head of home ownership at Westpac NZ. "In the past financial year, we've seen a 10 percent increase in customers withdrawing their savings from the Westpac KiwiSaver scheme to help buy their first home, our highest year on record."
"We're seeing an increasing number of first home buyers looking at their options in the market. Interest rates have been decreasing and first home buyers are exploring a wider range of solutions available to them."
One of these solutions is the HomeStart grant. If you earn under $85,000 (or $130,000 for a couple), you can claim up to $10,000 towards the purchase of an existing property, or up to $20,000 for a new home or land.
Over the past year, the number of FHBs making use of the grant has jumped by half, and Treasury is increasing its HomeStart budget by $15 million to over $106 million for 2018/19, to meet expected growth.
In addition to the free government money, there are also Welcome Home Loan mortgages, available from banks including Westpac, TSB, Kiwibank, The Cooperative Bank and SBS. Even under the newly-relaxed LVR restrictions, 80 percent of banks' new mortgage lending to owner occupiers must be to people with at least a 20 percent deposit. With a Welcome Home Loan, you only need a 10 percent deposit. The loans are underwritten by Housing New Zealand, which charges a 1 percent insurance premium that you can add to your loan.
Housing affordability is a concern in countries across the globe. There's no silver-bullet solution, as it is affected by many different interwoven strands: from local geography, to shifting populations and international financial markets. Luckily in New Zealand, some of the key causes of unaffordability in our housing market are within our control. As our economy continues to grow, and more houses come onto the market, the number of people taking possession of the keys to their first home also looks set to grow. Going into 2019, there's good reason to hope that FHB activity will grow not just over the next 12 months, but well into the next decade.
First home: a loan
The dream of owning a first home is nothing without a mortgage, so it's essential to get your finances straight before you start your property search. Here are four tips to get you on your way to pre-approval:
Clean Credit History
Ensure your credit history is clean – ideally spotless. Everybody has the legal right to free access to their history. It'll show your repayments for the past two years, and you need to ensure there are no unpaid debts. Any historic defaults will show up for five years, which can make borrowing more difficult.
Reduce Outgoings
Cut credit card limits and, if possible, cut up the cards. Pay off hire-purchase agreements, personal loans, and unnecessary standing orders to reduce outgoings – anything that's going to drag down your finances. If you can't pay off your loans, consider consolidating them and adding them to your mortgage.
Increase Incomings
The more you can show you earn, the more favourably lenders will look on you. If you want to buy your first home, now is a good time to lean on your boss for a raise or if you're expecting a salary review, get a statement to that effect from your employer.
Shop Around
Banks and other lenders each have their own suite of products and interest rates. Shop around and talk to a mortgage adviser, who has a range of products from different providers and can tailor-fit a mortgage to meet your personal requirements.