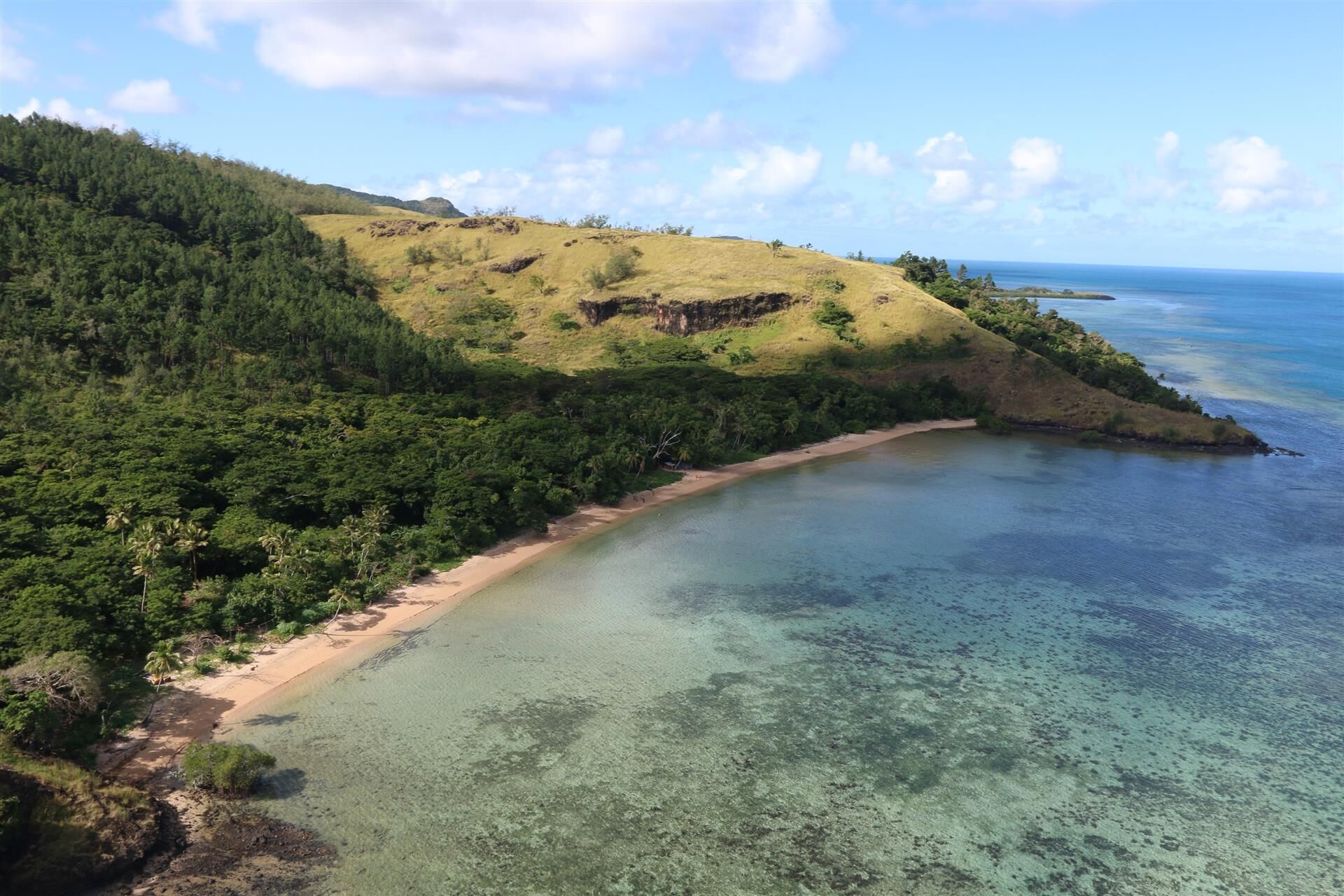 This impressive property, known as Tikina-i-ra, is located in the Bua region of the Fijian island of Vanua Levu, and encompasses 4,141 hectares (10,233 acres) of land. The land is zoned for rural use.
The property sits on a peninsula some 15 kilometres from what was Dama Airport, which serviced part of the island until the early 1980s, after which it was decommissioned. Air access is now via the centrally-located Savusavu Airport and Labasa Airport. Vanua Levu is Fiji's second biggest island.
The Tikina-i-ra property has some 25 kilometres of coastline, made up of sheltered bays, tidal flats with mangroves, and white sandy beaches. A large deep water harbour, Koroinasolo, is located on Tikina-i-ra's boundary.
The property is now being marketed for sale by offers to purchase through Bayleys Real Estate, with tenders closing at 5pm on Wednesday June 5. Bayleys' Pacific Island resort sales specialist Rick Kermode said that only some eight percent of land in Fiji was freehold: "so it goes without saying that Tikina-i-ra is a very rare and unique offering."
Mr Kermode said there were numerous possibilities for what could be done with the site depending on appropriate consents being applied for and granted. He said the landholding was one of the largest freehold landholdings in Fiji.
"The vegetation on the property comprises a mixture of pine forest, native forest, coastal mangroves, coconut trees and grassland areas. The property has a mountain peak of around 420 metres (1,380 feet) running through its central spine, with several fresh water springs running down the slopes" Mr Kermode said.
"With appropriate approvals, the property could be developed for a hotel or tourism accommodation venture or subdivided into a rural lifestyle estate.
"Obviously, the two big attractions for this site are its relative 'blank canvas' potential, and its expansive 25 kilometre coastline. With a deep water port for cruise or sailing vessel access, the fundamentals for a tourism-related venture definitely come into focus."
Mr Kermode said Vanua Levu, and in particular the western side of the island, was positioned to benefit from economic activity taking place in the wider region.
"The Fijian Government's 'Look North Policy' includes a tax-free incentive zone for Vanua Levu, and comes just a few years after the completion of the Dreketi to Nabouwalu road – a FJD$228m project which has opened up access through the middle of the island," he said.