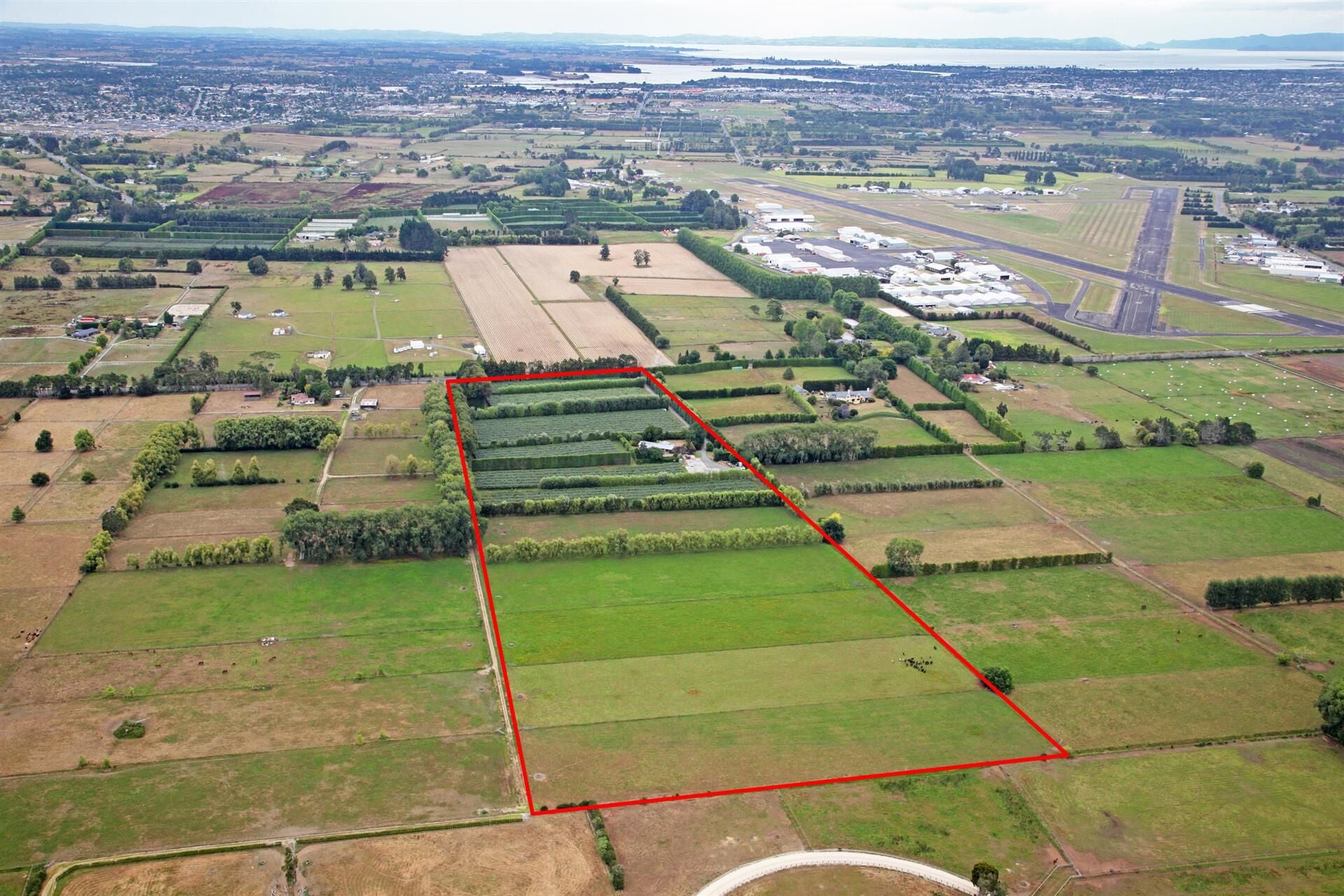 Known as MacLachlan Orchard, the 12.2-hectare property at 90 Mullins Road in Ardmore is planted on flat land, and is forecast to produce some 42,000 trays of fruit in the current season.
The orchard's 3.3 canopy hectares of productive land comprises some 2.29-canopy hectares of the Hayward green kiwifruit variety and 1.07 canopy hectares of the G3 gold kiwifruit strain picked off vines which were grafted some six years ago.
Crop management financials for the orchard forecast a net profit of $31,848 per hectare for land sustaining the Hayward-planted vines, and $71,805 per hectare for the G3 productive land footprint.
The vines within MacLachlan Orchard are cultivated, and the fruit picked, under a management contract – with all fruit supplied to kiwifruit sales and marketing co-operative APAC.
Machlachlan Orchard is now being marketed for sale by tender through Bayleys Counties, with tenders closing at 2pm on April 11. Salespeople Peter Sullivan and Kristina Liu said the 20-year-old orchard's topography and its proximity to the Manukau Harbour had ensured that the kiwifruit orchard had never been affected by frosts.
"There is substantial opportunity for doubling or even trebling the productive footprint of Machlachlan Orchard – by converting currently arable land within the property into kiwifruit plantings," Mr Sullivan said.
"In its current configuration, Machlachlan Orchard is segregated into six blocks – each bordered by mature wind-break hedging. Irrigation for the orchard is drawn from a consented bore drawing up to 150 cubic metres of water daily which is then circulated across the property through an electronic pump and automated sprinkler system.
"A bigger portion of land sits immediately adjacent to the existing vines, and it would be relatively straightforward to extend the existing vehicle access races to service an expanded orchard footprint.
"Additionally, there is also the potential for any new owner to develop the orchard's revenues through grafting the higher-value G3 kiwifruit variety to the Hayward kiwifruit stock."
The property's building infrastructure includes a four-bedroom single-level owner/manager's residence.
Kiwifruit is New Zealand's largest single horticultural export by both volume and value – easily eclipsing wine and apples. Kiwifruit exports accounted for $1.6 billion in sales for the year ending June 2017, with that figure expected to double by 2025.
Combined, the European Union and Japan take almost half of New Zealand's export kiwifruit crop, with China our third biggest market for the crop.
New Zealand's kiwifruit industry has some 2,500 commercial growers operating 3,000 registered orchards on 12,000 hectares of land. Of that, 4,600 hectares sustained the SunGold G3 variety. The Ministry for Primary Industries has forecast that kiwifruit exports will surge in value to $1.8 billion in 2019, largely due to the increasing popularity of SunGold G3 kiwifruit.