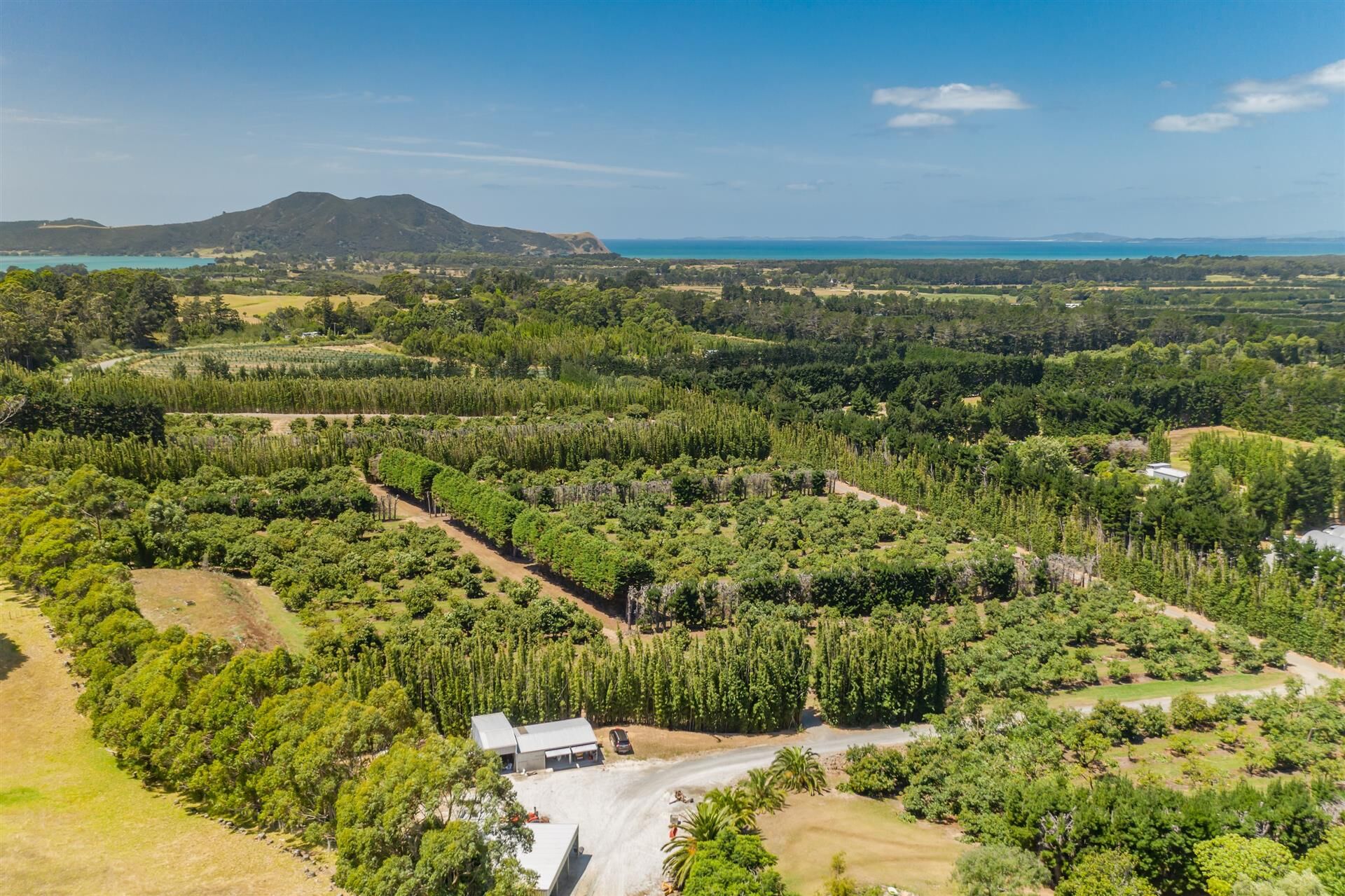 The 7.05-hectare property at Pukenui, is a short drive to both East and West coasts in the Far North and is located within a hub of avocado orchards planted on sandy soils on predominantly flat contoured land.
The orchard is planted with approximately 1,130 mixed-age avocado trees – with between 70-75 percent of the crop being clonal Bounty or Dusa rootstock sustained by pollinator trees planted throughout the rows.
Fruit picked from the orchard is transported to a packhouse in Whangarei, where it is graded and packed for local and export markets. Northland also has avocado packhouses located in Awanui and Kerikeri – supporting the region's continuing growth for producing the high value crop for both domestic and international markets.
The freehold avocado orchard, supporting infrastructure buildings, and full suite of orchard equipment at 101 Burnage Road in Pukenui are being marketed for sale as one offering by negotiation through Bayleys Whangarei. Salesperson and Northland horticulture specialist Vinni Bhula said the orchard's new season's avocado crop – due for harvesting in June or July - was included in the sale offering.
"Over the past five years considerable capital investment has been put into this orchard – such as the irrigation system - which has now simplified the entire operation so that one person can run it for most of the year, and additional labour is only required to be brought in during the harvesting period," Bhula said.
"The result is that this is an easy orchard to manage – for a rookie, a contract manager looking to move into their own orchard, or a seasoned grower looking to expand their operations.
"A contract manager is currently working the orchard, and living onsite – carrying out orcharding activities such as spraying, mowing, pruning, and harvesting. The manager is prepared to stay on if required by any new owner."
A catalogue of buildings within the Pukenui property and orchard included in the sale offering, features:
· A three-bedroom/two-bathroom single-level home with two separate living areas, as well as outdoor decking and ample parking · The home is serviced by a pair of 20,000 litre water storage tanks
· A three-bay implement shed for machinery and dry goods storage
· A lockable workshop and machinery storage shed
· An agri' chemicals storage shed
· A 48-square metre sheltered bin storage area
and
· A loading bay on metaled surface for truck and trailer units to load and unload fruit bins.
Bhula said that the full range of machinery and equipment used for running the orchard were included in the sale - encompassing two tractors, boom sprayer, air-blast orchard sprayer, fertiliser spreader, multiple trailers, chipper, quadbike, ride-on mower, and hydra-ladders.
He said the Far North's avocado sector has seen substantial investment in recent years due to the region's sandy soils, temperate climate, and early fruit maturity resulting in consistent crop yields.
"Over the past three seasons, tree rejuvenation at the Pukenui orchard has been completed, including height control. Production has remained relatively consistent over that period – accounting for fruit loss during heavy pruning and the tree rejuvenation programme," Bhula said.
"Production is now on track to achieve harvesting of a forecast 15,000 trays within the next three to five years," Bhula said. With the new seasons crop included in the sale, the 2022/2023 season is looking promising with early crop estimates putting the new seasons crop around 9,500-trays.
Irrigation on the property is supplied from a consented bore licensed until 2040, while the Far North has an average annual rainfall of 1650mm with an average annual temperature of 15.7 degrees Celsius. All the orchard's blocks have strategically located sprinklers in place.
Meanwhile, the orchard's plantings are surrounded by mature tree shelter belts and well-maintained metaled driveway, and a central track through the orchard for easy transportation of harvested fruit and machinery.
New Zealand has some 1400 commercial avocado growers – with most production taking place north of the Bay of Plenty and delivering crop year-round, with the biggest volumes coming during the summer months, Government statistics show avocados are the third largest fresh fruit export from New Zealand.