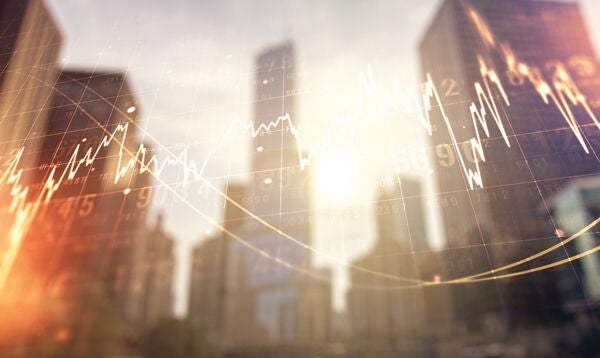 If you had to write the playbook for a tumultuous investment environment, then 2023 is your template.
With economic, geopolitical, and structural dislocation as the backdrop, shades of global banking contagion for good measure, and a general election for New Zealand to boot, theatre is happening right in front of us.
The speed and velocity of change being seen around the world is mind-blowing, but one positive is – if it can escalate so rapidly, then perhaps the ship will get back on course quickly, too?
It's a sucker punch when you look at the nationwide transactional dashboard from CoreLogic which shows in harsh black and white that activity in the commercial and industrial property market is significantly down year-on-year for January/February 2022 and 2023.
Sure, there is always a bit of lag on the data, but the number of completed deals nationwide across all agencies is down 74 percent.
The amount of stock listed year-on-year has been pretty consistent – it's just not translating into sales this year, and the dearth of transactions is clouding market perception of value.
On the positive side, well-leveraged owners and investors are focusing their attention on rental growth to ride out the cycle and as discussed in this portfolio's insights pieces, there's been significant rental growth in prime assets and this is forecast to continue.
That provides investors with confidence and looking at prime assets, an added layer of surety comes from exceedingly low vacancy rates.
Tentatively, and dosed with a healthy splash of optimism, buying activity seems to be picking up.
The frosty wait-and-see approach from purchasers shows signs of thawing.
Interest rates appear to have peaked (emphasis on "appear") and global sentiment is warming.
However, the way New Zealand banks are pricing risk into their lending books will put heavy pressure on many commercial and industrial property owners when loans roll off existing terms.
Bankers and other lending brokers tell us there will be a wall of owners staring down hefty refinancing outgoings – in some cases, with rates almost double current commitments.
Sadly, under-pressure owners will have nowhere to hide as rapidly rising rates will expose capital weaknesses, heightening risks for lenders who may not want them on their books, and it's unrealistic to hold out for a central government silver bullet come election time.
Post-GFC, we saw a long period of balance sheet readjustments as gradually, risks and the cost of debt came down – we expect a faster game this time around.
Via our partnership with leading global agency Knight Frank, our clients have access to active private offshore buyers to supplement the well-resourced New Zealand-domiciled high-net-worth buyer pool who are scoping opportunity in the commercial and industrial property market to grow wealth.
Bayleys' strength in the market is proven, resilient and enduring, with the firm commencing operations in 1973.
2023 marks half a century of economic cycles, five decades of accumulated wisdom and skill, and 50 years of deals.
Opportunity exists in any market, but identifying it is the key – so talk to us today to open those doors.