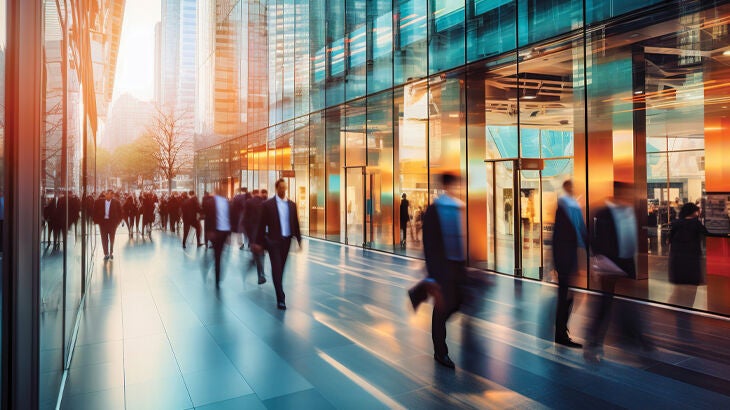 Market sentiment and action is changing weekly in the commercial and industrial space as it builds momentum, then taps off, splutters into life again, then grinds to a halt.
The typical school holiday lull followed by decision-makers heading to Europe for some winterless R&R with a side of business has generally had more of an impact on the market than the impending general election.
The country seems to be kicking that interest rate/inflation can down a very long road with an elongated cost of debt curve which we thought may have stabilised later this year, but with volatility looking increasingly like it will extend out to mid to late-2024.
Forsyth Barr's The Pulse of NZ Business Survey — Election Edition showed the majority of its circa-500 respondents believe the economy is heading in the wrong direction, find the government to be obstructive to business and show overwhelming support for the right come election time.
However, its respondents were also more positive about their own business outlook versus the economy as a whole with the greatest improvement in sentiment noted in financial services, aged care and property sectors.
We're definitely seeing some hesitancy in the commercial market currently, with a sense that clients are waiting for some direction from government and some clear policy commitments.
That said, and despite some of our market competitors posting losses, business markers across the Bayleys network are positive and against many metrics, we're well ahead on this time last year.
As at the end of July, commercial leasing deals were up 23 percent year-on-year underpinned by several high-profile deals for Visa, Servcorp, Ventia and Tesla.
Bayleys' leasing business is out-the-gate with high levels of activity and with rents talking to the inflationary piece of the market. Costs are up for building owners, so rents have risen and landlords are taking the opportunity to reset rental rates to market when leases rollover, incorporating growth mechanisms and more-frequent reviews.
While volumes and values are a bit all over the place, when crunching industry sales data, Bayleys transacted 41 percent of all settled commercial sales in New Zealand between April 2022 and March 2023.
Vendors are benefiting from Bayleys' connectivity, scale and deep relationships to conclude transactions in what is a challenging market. Winter is a great time for reflection and while the market may be inclined to hibernate, I think Bayleys is somewhat insulated from general market sluggishness due to our full-service business lines and our global partnership with one of the world's leading independent real estate consultancies, Knight Frank.
The scale of our nationwide business has propelled us to help landlords, vendors, buyers and tenants to solidify their property goals and deliver solutions regardless of market headwinds.
Collaboration and connectivity have shown themselves to be veritable forces, flung into sharp relief when these mechanisms were disrupted by the global pandemic which forced us all to retreat.
We live in a globally-intertwined world and a large segment of New Zealand's business economy is headquartered offshore meaning much of the big corporate decision-making happens elsewhere.
Bayleys' well-honed relationships and connections through Knight Frank, and other longstanding allegiances, mean we have a good appreciation of how business wheels turn in international markets and what expectations global investors and occupiers have of commercial property down under.
We've further strengthened the occupier services strand of Bayleys' national leasing business, with the appointment of Steve Rendall to the role of head of occupier, strategy and solutions which will complement the capital markets team which deals with the ultra-high net worth and institutional side of our business.
'Altogether Better' is the Bayleys mantra for a very good reason.
The bulk of the deals we conclude across the commercial and industrial arms of our business involve multiple agents, often across several offices, sometimes between islands and always bookended by our superstar admin teams.
Together, we maximise the value of our clients' real estate assets – regardless of the market or the wider economy.
Testimony to this client solution focus is highlighted with Bayleys being announced as a finalist in the Royal Institute of Chartered Surveyors (RICS) New Zealand Awards, nominated for Building Consultancy Team of the Year and Real Estate Agency Team of the Year. Industry recognition is an added bonus, but regardless – we show up every day for our clients and will continue to innovate, learn and collaborate to ensure deals keep happening.