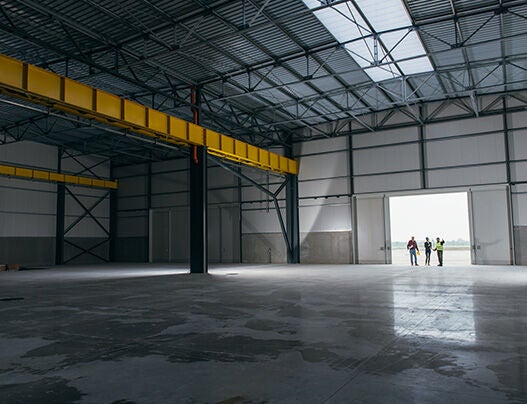 A continued flight to quality across all sectors of the commercial leasing market defined activity in 2022, and industrial property was top of class.
Vacancy rates continued to be at historical low levels with fierce competition demonstrated for quality vacant premises, and occupiers taking longer to find and secure spaces.
Strong rental growth was recorded on the back of these tight market conditions, with Bayleys' National Director Commercial and Industrial, Scott Campbell explaining that the cost of debt is also making landlords look more closely at the income side of the property equation.
"Landlords have become more conscious of rental growth and hence are placing greater focus on incorporating mid-term market rent reviews into deals, rather than pure fixed growth."
Around the country, there were some significant industrial leases brokered during 2022 as big-name tenants sought out quality as they expanded their footprints to underpin growth trajectories.
The largest industrial lease for Bayleys last year was for a James Kirkpatrick Group new-build project in Mangere, Auckland where a high-profile international occupier committed to a lease for two sizeable buildings totalling 27,748sqm of space across two neighbouring sites.
Lloyd Budd and Greg Hall of Bayleys Auckland Central and South Auckland offices negotiated the lease for the buildings in Kirkbride and Ascot Roads and the deal showcased both a tangible flight to quality and the innovative solutions needed to navigate the tight market.
The high-specification properties will allow the multinational tenant to effectively and efficiently ramp up its New Zealand operation.
In Wiri, Auckland where the industrial market is buoyant, Burger King committed to a 12-year lease for a cold storage facility in Golden Arches Place, with a deal that was six months in the making and brokered by Scott Campbell and Greg Hall.
"The 4,670sqm property offered a combination of dry-store ambient warehousing, chillers, freezers and yard space," said Campbell.
"There is exceptionally low vacancy and escalating demand for cool store logistics space – particularly in areas where that space can adequately support the customer-facing retail operations of a business.
"We're seeing a dire shortage of cool store logistics stock available for lease and none being developed speculatively because of the costs involved and the need for bespoke client solutions new-builds."
Campbell said with an eye to future growth, Burger King has initiated some redevelopment of the Wiri property which currently has low site coverage.
Further down the island, seismic challenges continue to dog the Wellington industrial market and a lease negotiated by Fraser Press and Ethan Hourigan of Bayleys Wellington for a property in Seaview illustrates this.
Bayleys had been working with KiwiRail for 2.5 years to find them a new site given that their existing premises had seismic issues and the off-market transaction is an example of the importance of building trust and strong client relationships.
Seaview – the preferred industrial precinct in the Wellington region – has next-to-no vacancy and the deal brokered by Bayleys was complicated by the fact that there were lease surrender issues with the sitting tenant to be worked through.
Campbell said market-savvy agents can unlock opportunities that might otherwise not be apparent – especially in a low vacancy environment – and this deal means Kiwi Rail now has a compliant building in a central location for business continuity while it looks to potentially redevelop existing owned sites.
Meanwhile, in the South Island, Nick O'Styke of Bayleys Canterbury successfully brokered a lease on a large industrial warehouse property in Hammersmith Drive, Wigram for a long-standing landlord client of Bayleys, with national tenant Profile Group now happily operating from the pivotal site.
The property meshes with Profile Group's Christchurch expansion and the company has taken a five-year lease with two further five-year renewals and with rent reviews to market every two years.
There is strong economic growth in the Canterbury region – particularly in Christchurch – with manufacturing and logistics playing a key role.