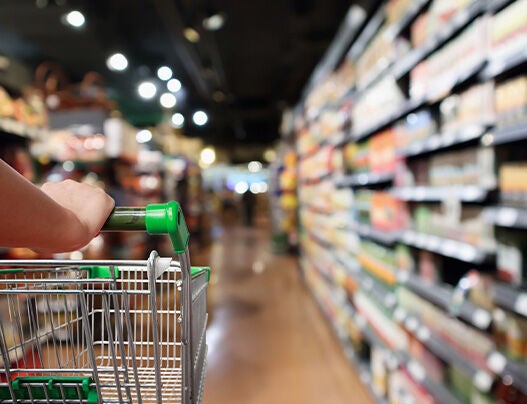 Leasing in the retail sector remained optimistic throughout 2022 despite lingering market uncertainties fuelled by inflationary pressures, rising costs and supply chain issues.
Bulk retail proved to be the most resilient during the pandemic's height and that has continued with low vacancies and strong rental growth still being demonstrated.
Large format retailers in the deemed essential services category, along with other strong performers like home improvement stores and sporting/athleisure goods, have increased their retail footprint in the major centres and within emerging new retail precincts.
On the flip side of the retail coin, high street retail has remained somewhat subdued – although heartening signs are being noted around the country, particularly with luxury brands returning to the New Zealand market.
While there are some signs that it's moderating, disruptions to global supply chains are still impacting retail inventory levels, and with construction materials also caught in supply chain limbo, new retail development and fit-outs are often being delayed.
With no trading restrictions in place and with international tourism and workforces back on the table, hospitality food and beverage operators will be counting on 2023 to deliver good news for business bottom lines.
Bayleys' retail leasing teams were at the front line of deal making in 2022 and Chris Beasleigh, National Director Retail Sales and Leasing says several major leases stand out.
"In the busy Wairau Valley area on Auckland's North Shore, a new bulk retail precinct at 231 Archers Road with plenty of dedicated parking proved to be a prime opportunity for one of the city's most successful independent supermarkets," he said.
"Golden Apple Asian supermarket has already cemented a strong presence in the suburb of Henderson and some clever work by Ash and Shalini Hira of Bayleys Auckland Central's specialist leasing team saw a lease concluded on a large space within the new-build Archers development.
"Archers Road is a significant arterial roadway in the Wairau Valley and the Golden Apple tenancy is next door to Chemist Warehouse, directly across the road from Bunnings and Mitre10, and in close proximity to one of the country's highest turnover PAK'NSAVE supermarkets which gives it access to a significant customer base."
Beasleigh said the Golden Apple lease is a good example of "a relationship deal" with Bayleys successfully matching a well-performing operator with a retail space that will allow the operator to grow its market share.
North of Auckland in the rapidly growing coastal settlement of Mangawhai, senior broker Henry Napier from the Bayleys in the North team completed a leasing deal for a New World supermarket within the new town centre development.
As the first major supermarket in Mangawhai, New World Mangawhai opened its doors at the end of 2022 on the back of more than a billion dollars of investment in Mangawhai and its surrounds and significant projected population growth.
"Supermarkets are leading the way in high-growth areas and they're proving to be solid anchor tenants in new retail developments," said Beasleigh.
Napier said Mangawhai is New Zealand's fastest-growing coastal settlement with a current immediate population of around 4000 people and an additional 3000 in surrounding rural areas, with the catchment expected to grow to more than 17,000 within 20 years.
He worked with client Foodstuffs for around 12 months, securing a 10-year lease with multiple renewals.
Meanwhile, in the Wellington suburb of Johnsonville, retailer Babycity has leased 600sqm of space at 57-61 Johnsonville Road, Johnsonville, and will share the building – that was originally home to The Warehouse – with Mercy Radiology.
Beasleigh said the deal was brokered by Johnny Curtis of Bayleys Wellington and Pete Gorton, Bayleys Auckland Central and took around six months to come together.
The Babycity lease is for 12 years and has rights of renewal.