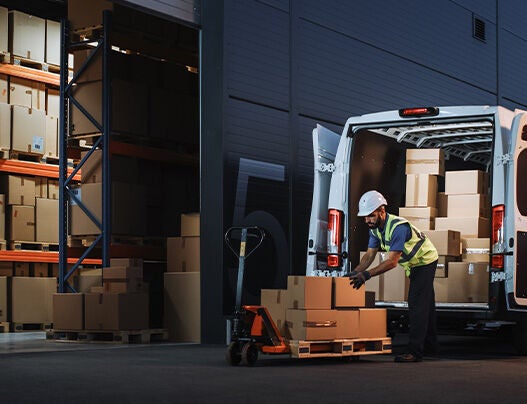 With industrial markets around New Zealand experiencing record low vacancy, the retail sector is competing with other occupiers for well-located warehouse space and in many instances, opting to utilise third party logistics providers for inventory storage and despatch instead.
Bayleys' national director of retail sales and leasing, Chris Beasleigh says on the back of escalating ecommerce consumer patterns, and a change from just-in-time to just-in-case logistics strategies, demand for warehousing to support retail operations has ballooned.
"Most traditional retailers are now running a model that blends bricks and mortar and online shopping channels and customer service is critical, meaning warehouse and transport efficiencies are crucial.
"Smaller operators can often run their online business from their storefront, but for those with large volumes of stock, oversized merchandise, or where locational constraints become an issue, optimally-located and cost-effective warehousing becomes essential for a streamlined ecommerce business arm.
"As the industrial sector is seeing historically-low vacancy levels, any space that does become available is leasing very quickly – often well in advance of a property becoming physically vacant."
The big retail players are investing in strategically-located distribution centres in order to meet demand for online deliveries, with Kmart recently committing to a huge, purpose-built facility in the Waikato's Ruakura Superhub to service its 25 New Zealand stores and expansive online platform.
The 40,000sqm distribution centre includes warehousing, distribution capability, storage, container yard and office amenities ,and the new facility will incorporate cutting-edge autonomous mobile robot technology.
Once the Hamilton facility is operational late next year, Kmart will exit its current distribution facility in South Auckland, while its Christchurch distribution centre in Islington services the South Island.
"Kmart's move to Hamilton shows the power of the economic Golden Triangle and the importance of pivotally-located distribution superhubs to meet the logistical demands of heavyweight retailers in the New Zealand market," says Beasleigh.
"When you see the large operators committing to significant distribution assets, it is clear that ecommerce is here to stay – and in a big way."
NZ Post has delivered a net profit after tax of $102 million for the year ended June 30, 2022 – with growth in its parcel delivery segment a large contributor, delivering 93 million parcels, up 8 million on the previous year.
NZ Post's Christchurch Processing Centre opened recently, its Wellington Super Depot is due to open this October, a new processing centre in Wiri, Auckland is scheduled to commence operations next year and it acquired logistics company Fliway Group Limited to strengthen its logistics and supply chain capability.
Meanwhile Briscoe Group (Briscoes and Rebel) is proactively looking at new ways to service its online consumers and now offers new product ranges that are shipped direct from supplier to customer, giving greater flexibility, improved customer service and offloading the storage/inventory side of the equation.
In its annual report, Briscoe Group talks of business planning to secure resilient future supply chain networks and increased North and South Island distribution capability, with the aim of meeting expectations around express online fulfilment and premium delivery options.
Beasleigh says Bayleys has teams of brokers across all commercial and industrial market sectors and can assist clients looking for retail/logistics property solutions.
"We suggest retailers regularly review the level of inventory storage and distribution capacity they need and look well ahead as market conditions mean it's not practical to rely on being able to immediately lease additional warehousing.
"There are new retailers entering the marketplace all the time.
"ASX-listed Baby Bunting recently opened its first New Zealand store in Albany, Auckland along with its 5000sqm distribution centre in Wiri and it has plans for at least 10 further stores with expansion across both islands.
"It's a rapidly changing retail landscape out there so get in touch with Bayleys to keep ahead."