---
Over the past 16 years Bayleys Real Estate Limited have managed the marketing and successful sell down of over 60 syndications across New Zealand and Australia with a total property value in excess of $1.6 billion. Over that time the team have raised nearly $1 billion of investors' equity.
Bayleys are very particular about the type and quality of properties that they market and align themselves with New Zealand's leading property fund managers.
Recent syndications have included the heavily oversubscribed brand new Xero offices in Parnell, Auckland raising $68.5 million and the development of the new Mercury Energy Headquarters located at 33 Broadway in Newmarket, Auckland, raising $83.5 million of investors equity, both offered by Augusta Funds Management.
Buildings A, B & C of the award winning premium grade BDO Centre located in Central Auckland were sold down with the team selling a total of 2,450 $50,000 investment units in the two limited partnerships which each own separate buildings in the centre, where NZME, the unified radio, digital, E-commerce and print operation is the largest tenant.
Other recent syndications marketed and sold down by Bayleys include a new Countdown Supermarket in Hamilton and Countdown's South Island distribution centre in Christchurch, three industrial properties in Queensland, Australia and the re-syndication of both an industrial property in Penrose and NZ's air traffic control centre in Christchurch.
As an alternative to single asset syndications, investment funds are also available through Bayleys. These are usually comprised of a group of properties with similar attributes in which investors can purchase shares. The most recent fund offered, Augusta Industrial Fund Limited, provides tenant and location diversification within this strongly performing sector. Over two offerings $168 million of investors equity was raised with both capital raises being over subscribed.
For further details on previous offers (all now closed) click the links below. For offers currently available please click here.
The contents of this website is general in nature. Prospective investors are recommended to seek professional advice from an Authorised Financial Adviser which takes into account their personal circumstances before making an investment decision. Bayleys Real Estate Limited and the individual selling agents are not providing personalised advice. No person including Bayleys Real Estate, or the manager of the scheme, guarantees or promises any return to investors.
Contact us
Bayleys Syndication & Investment Products Division
---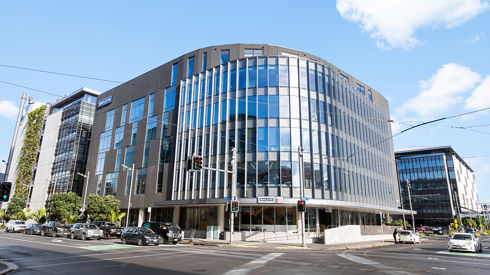 30 Gaunt Street
Auckland Central
New Zealand
PO Box 8923, Symonds Street, Auckland
0800 BAYLEYS (229539) or 09 309 6020
---